These cannabis plants were vegetated for about 8 weeks before being flipped to the flowering stage. Although they were grown in the exact same conditions from seed to harvest, their final heights are remarkably different because their strains had vastly different genetics. The smaller plant produced 6.6 ounces, while the big plant produced 9.3 ounces. Strain can make a big difference! Learn about growing different strains together.
Note: When growing cannabis indoors, it takes 3-5 months on average to go through the life cycle of a plant. When growing outdoors, the total time depends on your local climate as most strains are ready to harvest in mid-to-late Autumn.
Two weeks is considered the minimum time to cure your buds, but I personally cure all my buds for a month or even a bit longer because the buds continue to improve for several more weeks.
Time Needed to Grow Weed, From Seedling to Harvest
These auto-flowering plants spent about 3 weeks in the vegetative stage before they automatically started flowering, and were ready to harvest just 5 weeks later. They were about a foot tall at harvest and yielded approximately 2 ounces each. Read the step-by-step tutorial to grow plants exactly like this.
This marijuana plant spent about 6 weeks in the vegetative stage before being changed over to flowering and yielded just over 6 ounces at harvest. View the complete grow journal with instructions on how to grow your plant so it looks just like this at harvest!
Before You Start Growing Weed
Total preparation time needed: Up to a few weeks
So, after you've bought seeds and equipment, grown a plant from seed to harvest, trimmed, dried and cured your buds, that brings us back to the original answer…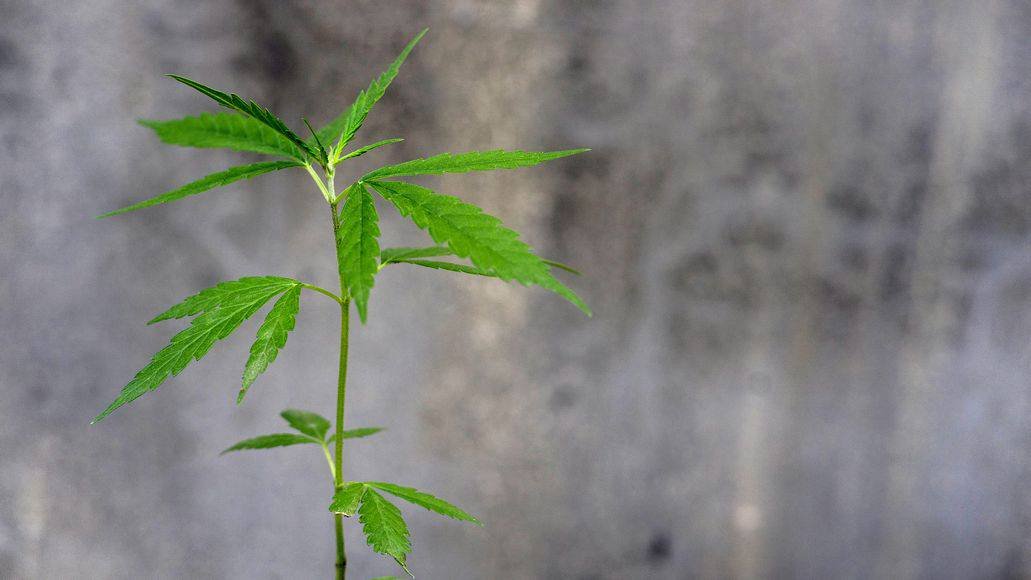 You should cure your buds for at least 2 weeks, but ideally a month or more. Drying generally takes a week to 10 days, though you could do it in 4 or 5 days.
If you're starting from scratch, you'll need to get all of the necessary supplies together. This can take a few weeks, depending on where you source your supplies.
Note that low moisture content in the air can stunt growth and lead to longer vegging times, so you might need to raise humidity levels in your grow tent. Vegging time also increases every time you top your marijuana plants.
How To Make Weed Grow Faster
The primary factor that influences how long it takes cannabis to grow is the strain. Choosing a fast-growing strain can shorten the time considerably.
Why would you want this period to last any longer than it has to, though?
If you are starting with seeds, you will need to germinate them first, before they can begin growing. Whether you germinate them in something like a rapid rooter, on a paper towel, or directly in soil, it generally takes a day or two for the tap root to emerge from the seed.
Time Required: 1 to 7 days
You'll notice many of them are autoflower strains. Autoflowers are always a good choice, if you are looking to reduce the overall time it takes to grow your weed. They start budding much faster.
The length of the bloom stage varies greatly. The primary factor that determines how long a plant takes to reach harvest time is the strain.