Once your seed has germinated, or sprouted, it's ready to be placed in a growing medium, like soil. The tap root will drive down while the stem of the seedling will grow upward.
Seedling stage length: 2-3 weeks
What are a weed plant's growth stages?
We can't stress enough that the timeframes in the above graphic are ranges of time for the Northern Hemisphere. You'll need to adjust them based on your specific region and local weather and climate.
Outdoors, flowering occurs naturally when the plant receives less light each day as summer turns into fall. Indoor growers can trigger the flowering cycle by reducing the amount of light marijuana plants receive from 16 to 12 hours a day.
Seed germination
The vegetative stage of cannabis is where the plant's growth truly takes off. At this point, you've transplanted your plant into a larger pot and the roots and foliage are developing rapidly. This is also the time to begin topping or training your plants.
How to grow marijuana as quickly as possible:
Depending on how you set up your grow, it can take anywhere from 2 months to 6 months or more to grow a marijuana plant from a seedling to the point where the plant is ready to harvest. Some methods, such as growing hydroponically indoors, give your flexibility to get a harvested plant in as little as 2-3 months. Growing outdoors generally takes longer than growing indoors and is more dependent on when you plant your seeds and how long your growing season is.
Long Anwer:
What if time is not an issue?
You can control the timing if you plan ahead.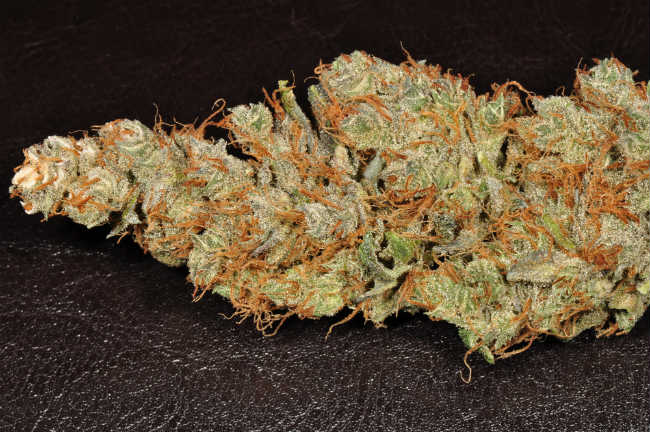 A genetic mix of both indica and sativa strains, the growing time for hybrid marijuana strains may vary depending on which way the genetics lean.
This cerebral and uplifting cannabis variety poses more challenges than growing indica. In addition to their longer ten-to-twelve week flowering period, plants grown from sativa seeds tend to produce a smaller yield (although this is certainly not true of all sativa strains).
Erin Hiatt
Since hybrid seeds are a true blend of both sativa and indica, cultivators often prefer to grow them because of their higher output, generally faster growing time, and consumer appeal.
For those looking to grow cannabis more quickly or achieve higher yielding strains, indica is the way to go. With a shorter flowering period – about eight-to-twelve weeks – plus a generally higher end yield, growers often prefer them because they can be cultivated in more frequent cycles indoors, while outdoor growers can time several growing cycles before the weather turns cold.
On average, hybrids tend to grow faster in the vegetative stage like a sativa, but may have a shorter flowering period like indica, about six-to-ten weeks.
Hybrid
To grow cannabis that can be consumed for its intended purpose, you've not only got to lead the plant through its many stages from germination to curing, but your plants require both attention and time. Which begs the logical question, how long does it take to grow marijuana plants? Let's dig in.
The very short answer is – that depends on whether you're growing indoor, outdoor, greenhouse, coco, or hydroponic weed. Grow times for cannabis plants vary widely, but on average, expect about three-to-five months for indoor grows. However, there are many factors that could add or subtract from that range, including whether you choose to grow from a clone or a seedling, the target yield (how much consumable product) and the growing method you've chosen.