As the sun reaches up high in the sky, your cannabis will want to as well. Make sure all of your plants are outside by the Summer Solstice.
Important dates for growing marijuana outdoors
The growth stages of marijuana can be broken down into four primary stages from seed to harvest:
Notes on marijuana growth phases
Within the flowering stage, there are three subphases: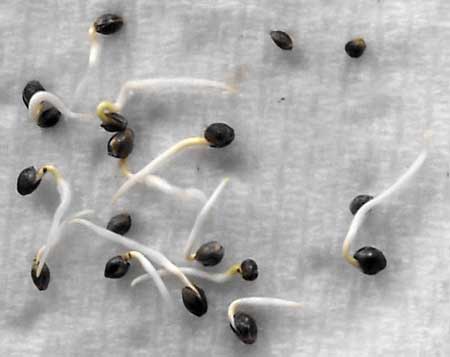 Here's the breakdown…
So, after you've bought seeds and equipment, grown a plant from seed to harvest, trimmed, dried and cured your buds, that brings us back to the original answer…
Before You Start Growing Weed
Flowering Stage
Flowering Stage: (average 8-10 weeks, length depends on the strain/genetics)
This article will give you the total time breakdown, so you can plan out the details of your grow in order to achieve the harvest times you desire:
Time Needed to Grow Weed, From Seedling to Harvest
If you haven't started growing your own weed yet, today is the day!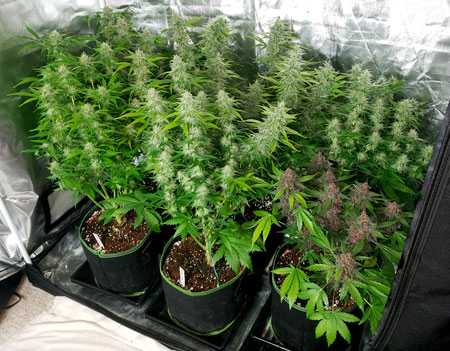 Here are some of great auto-flowering strains I've personally grown and recommend. These are all ready to harvest 8-10 weeks from germination:
Fr om day 1 of your marijuana plant's life to a smokable harvest, you're looking at 2-6 months. Many factors affect the total time (especially the strain and size of the plant) but the average grow takes 3-4 months .
You want to get an auto-flowering strain. These cannabis plants automatically start making buds after about a month from germination, and are ready to harvest by the time they're 2 or 3 months old.
Long Anwer:
This gives you the freedom to choose the exact strain you want without any worry about how long it will take. This gives you the freedom to grow some strains that otherwise are inaccessible to growers who are worried about timeframes.
Once your plant is harvested, there is a drying and curing process that takes about a minimum of two weeks before your buds are "ready" for smoking. If you aren't a smoker and plan on turning plants into edibles or concentrates, you should still dry your buds but typically you don't need to cure your buds.
These factors have the greatest impact on total time from seed to harvest:
You can control the timing if you plan ahead.