Many factors affect how big a plant gets, but generally speaking, if you are growing a healthy plant, you can expect these yields from one weed plant:
How long will one plant's worth of bud last you?
A big plant doesn't necessarily mean big yields, as buds can be thin and wispy. A medium-sized plant with quality, dense nugs could yield more than a six-foot tree. Also, if growing multiple plants, they can grow over each other and shade one other out, reducing yields. Make sure to give plants plenty of space.
Strain/genetics
Sudden extreme changes in temperature can affect a plant's growth and yields, such as a sudden cold snap, which can slow a plant's growth, or a heatwave, which can dry out a plant.
While HPS light fixtures are historically the choice for those who want to maximize their indoor cannabis crop harvest, they are slowly fading out from commonplace. An experienced grower can expect to harvest a gram of weed from each watt of HPS light provided to the plant. This means that if the light is a 400-watt HPS bulb, then 400 grams of weed could potentially be harvested. However, LED light technology is getting more advanced. LEDs are: 1) cheaper to run than HPS and 2) run cooler than HPS which also lowers the cost of air conditioning and 3) reduces the likelihood of burning your plants with too much light.
In plain English:
​​Yield vs. Potency
LED wattage and incandescent wattage aren't the same.
To estimate your dry yield from your wet yield, just multiply the wet yield by 0.25 to get an idea of what you'll have to share with your friends (or stash away for yourself)!
Can I give my weed plant too much light?
This varies slightly depending on if you grew a sativa-dominant or an indica-dominant strain. Sativas are notoriously more airy so if you weigh your sativa harvest wet, you will get 20 – 22% dry. Indicas tend to be a bit chunkier so if you weigh your indica harvest wet, you will get 22 – 25% dry.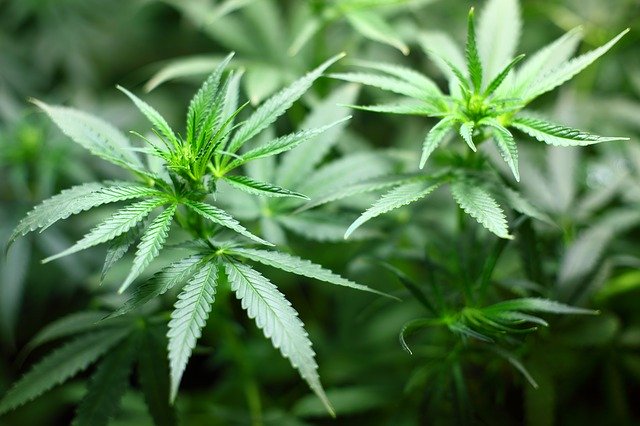 Cannabis Growth Timeline
Female: Two pistils (the pistil contains the reproductive parts of a flower) will be growing on the buds (flowers grow above these leaves, one cluster on each side).
4. Pre-flowering
How to tell if your plant is a male or female
It can take anywhere from 4 to 8 months to grow a cannabis plant, this varies based on where you're growing. If you have an indoor grow room, your plant has the ability to flower after only a few weeks!
6. Harvesting
The quality of your plant depends on your knowledge of the cannabis growth stages and the lifecycle of your plants.