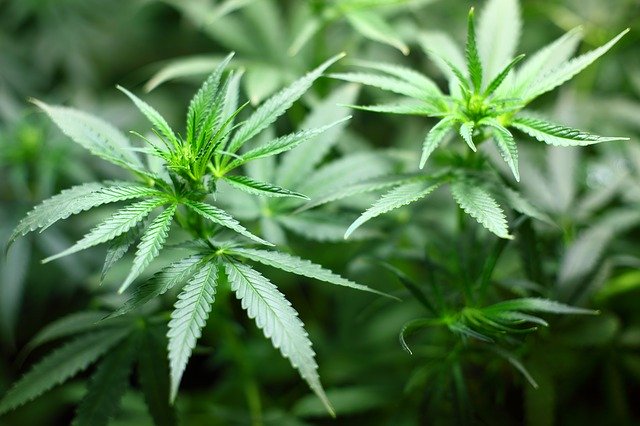 The quality of your plant depends on your knowledge of the cannabis growth stages and the lifecycle of your plants.
1. Germinating: 1-7 days
2. Seedling: 2-3 weeks
3. Vegetative: 2-8 weeks
4. Pre-Flowering: 1-2 weeks
5. Flowering: 6-8 weeks
6. Harvesting
3. Vegetative Growth
Cannabis Growth Timeline
4. Pre-flowering
Male: Small green sacs full of pollen will be seen on the node areas.

Since then, Nebula has published hundreds of growing articles in print and online, and continues to dedicate herself to serving the medical marijuana growing community.
You've told me you're looking for a complete guide to growing marijuana that covers everything, from beginner to ultra-advanced.
For example, some strains (known as "indica" strains tend to stay short, while "sativa" strains tend to grow tall). Just to give you an idea of the difference, these plants were grown in the exact same setup.
Plants can be grown shorter than your knees, or taller than your house.
The truth is, the time to harvest depends on your growing method, whether you grow inside or outside, your strain, and your desired yields…
Get the answers below!
Inside or Outside – In general, outdoor plants need longer to harvest than indoor plants. Outdoors, you plant in the spring, and harvest in late fall, taking 5-6 months or more. Indoors you have more control over the plant and can choose how long you want your plants to grow before harvest, and can get to harvest in just a few months. Indoors you can also start growing at any time (you don't have to wait until Spring to start growing).
How tall will my marijuana plants get?
These are very common questions for new growers, so let me give you the straight answers…
As the eighth week stretched into the ninth, I dutifully burped the curing jar every few days, gazing at the contents with awe before snapping the lid back in place and putting the container away, but I didn't try it. Was I, on some subconscious level, afraid that I wouldn't get high enough (or, even worse, not high at all) off my homegrown handiwork? Perhaps the thrill had really been about the process — the pursuit of happiness — the whole time and not about the ounce of weed curing in my pantry. Or maybe I wanted the best for my baby and was dragging my feet only until Diana Prince had cured a full six months?
That's why, when faced with midpandemic boredom, in a state where it's legal to grow (under California law, anyone 21 and older can grow up to six plants for recreational use) and with an unused everything-but-the-seeds kit from A Pot for Pot (purchased while researching The Times' 2020 holiday cannabis gift guide) lurking in the corner of my home office, I decided to connect with my roots by trying to get a pot plant to put down the same. By following the process from start to finish, I reasoned, I'd be able to better appreciate how those dried little nuggets of instant staycation get from the soil to the dispensary shelf.
In addition to having a hand in bringing eggs, bacon, chicken and milk to the table, my siblings and I saw how wool becomes yarn. We learned how to make rhubarb wine (the first kid down the stairs in the morning usually gave the crock full of fermenting fruit a good stir), how to bake bread on a wood stove (the Dutch oven came in clutch) and how to turn the sap from the trees around us into maple syrup. In short, we were doing farm-to-table before farm-to-table was even a thing, and it gave me a keen appreciation of the effort that goes into things that I otherwise would have taken for granted.
In mid-January, I planted my second seed. When she burst forth from the soil Jan. 19, the split seed casing clinging to the top of the green shoot reminded me of an armored helmet. Having just watched "Wonder Woman 1984," I impulsively decided this powerful woman would bear the name of the Amazonian superhero's secret identity: Diana Prince. Eager to avoid my earlier mistake, Diana Prince was transplanted to her forever home just five days later and then locked safely in my garage under the new grow light (20 hours on, 4 hours off). I visited my baby daily, watering her just enough to keep her healthy and thriving.
For almost as long as I've known about the cannabis plant, I've wanted to grow my own weed. This is partly because I like everything about it; not just the psychoactive effect of combusting and inhaling it, but also the way it looks, from the slender serrated fan leaves to the densely packed flowers shimmering with a crystal-like dusting (called trichomes, these tiny, hair-like structures are home to the high-producing compound THC). I like the skunky smell of a live plant, and I appreciate the fact that it's only the female of the genus that will get you high.
I knew these folks would be out there, somewhere, just as I was, hopping on the quarantine gardening train for some of the same reasons — and no doubt some different ones. Some would be planting their own pot to do an end run around corporate cannabis (which, with each passing day, looks more and more like Big Pharma and Big Tobacco). Others would pursue pot parenthood to save money (buying weed in L.A. — legally — includes taxes that increase the cost of THC-containing products by more than a third) or to stick a green thumb squarely in the eye of Johnny Law as a kind of cosmically satisfying payback for decades of cannabis prohibition. (Growing your own is legal in the Golden State, but it remains illegal under federal law.)
The essential weekly guide to enjoying the outdoors in Southern California. Insider tips on the best of our beaches, trails, parks, deserts, forests and mountains.
Then it hit me: In my haste to marry the nostalgic farm-to-table experiences of my Vermont childhood to my love of weed, I'd forgotten the part about not forming an emotional bond and had done exactly that. Even worse, I'd given her a name and imagined a personality for her. By naming her Diana Prince, I'd become less of an urban herb farmer about to get his buzz on and more like the Titan Kronos of Greek mythology about to swallow his offspring.
Get The Wild newsletter.