Ideally, you will grow your AK-47 indoors because it makes it easier to regulate humidity. Apart from the seedling and early vegetative stages, AK-47 is a plant that does well at lower than average humidity levels. If you let moisture fill the air, there is a significant danger of your plants becoming afflicted with bud rot. This makes AK-47 a little unusual because sativa-dominant hybrids usually don't mind humidity.
The term 'flushing' refers to the practice of depriving your plants of nutrients and providing them with nothing but water for a specified period. Typically, you can flush your plants when transitioning between feeding and growth cycles, just before harvest, or if your plants are suffering from a nutrient lockout.
3 – Fighting Bud Rot
In the world of weed, cloning is the process of using a piece of a plant to help you grow future crops. When you do it correctly, you can create plants genetically identical to the 'mother' plant (the plant you got the sample from).
Make the Transfer
You will need a Total Dissolved Solids (TDS) reader to determine if the flush was a success. Ideally, the final reading of the water draining out of the pot will be very close to that of the water you're using to flush. This is a clear sign that you have washed the nutrients out of the soil.
Grow techniques: Grow indoors in either hydroponic or soil mediums to get the best results. A great strain for SOG (sea of green), create an even canopy by topping and pruning your plants while training them through trellising. Be aware that AK-47 is known to be especially pungent, so make sure your air filtration system is running properly and effectively.
Climate: Mild and dry climate between 68 and 80 degrees Fahrenheit.
Grow difficulty: Moderate
Indoor/outdoor: AK-47 does best indoors where humidity can be regulated. Its large dense buds are prone to bud rot, making outdoor gardens a challenging environment.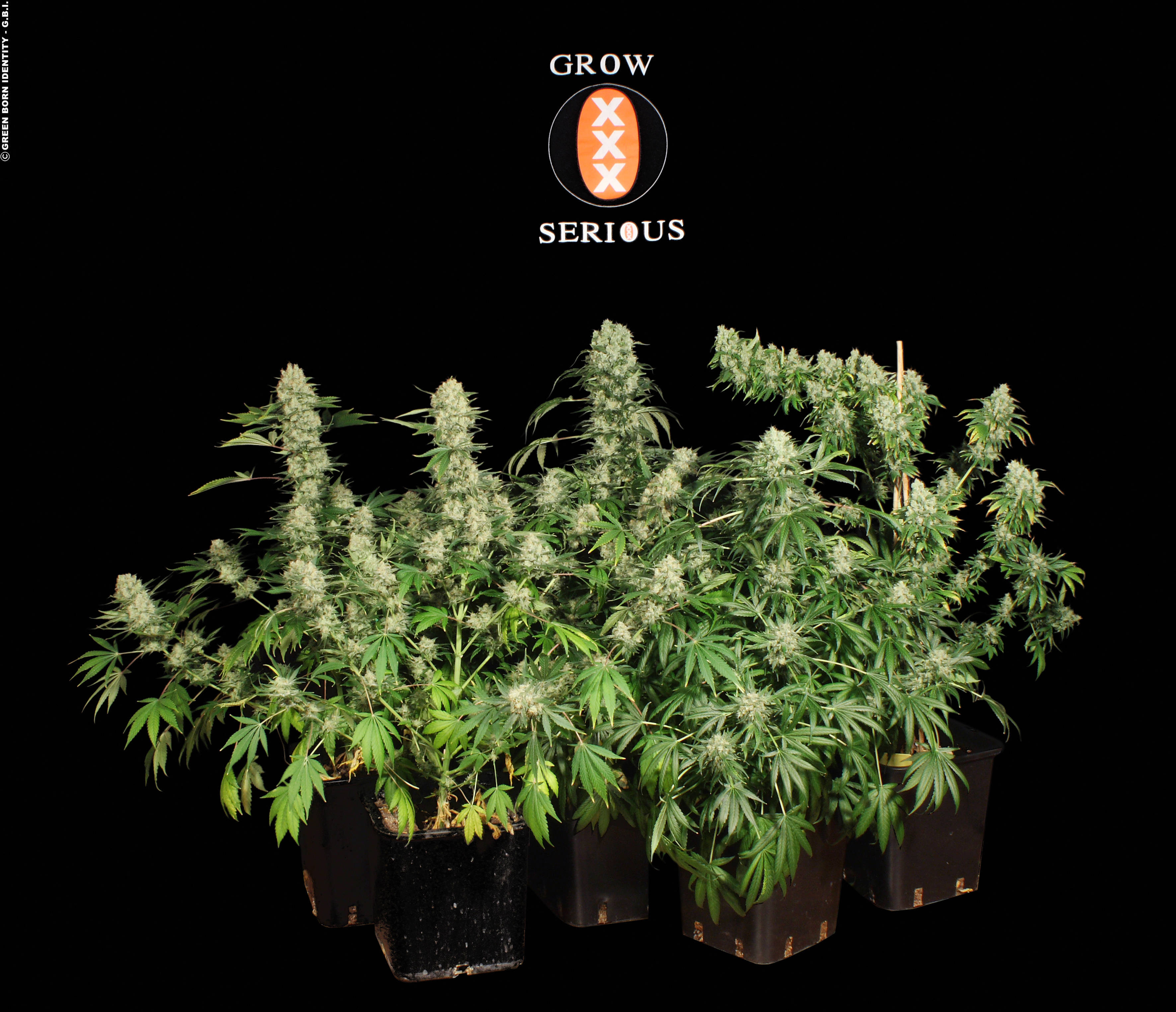 In the course of time, AK-47 has won an impressive total of sixteen(!) prizes at several kinds of cannabis cups. The most recent of which were the victory of AK-47 in the sativa category of the Treating Yourself Expo 2010 in Toronto and the third place in the category Hybrid at the High Times Cannabis Cup 2011 in Amsterdam. The Treating Yourself Expo Cup was a seed company cup and was judged by a panel of 24 exemptees (patients with a governmental license to grow their own medical marijuana) using 12 Digital Volcanos. Another outstanding appreciation of AK-47: It was chosen "Plant of the year 2003" by High Times Magazine readers in December 2003. But also in the form of hashish, AK-47 yielded big success for Serious Seeds, for example when it took the first prize at the High Life Cup Barcelona 2005 in the hash category.
As Simon says, the AK`s name shall by no means be understood as being intended aggressively or following any military tradition, but rather express the special effect that sets in when one smokes the AK, sometimes proving as a real "one hit wonder", made possible by that extraordinarily high THC content mentioned. AK-47 is also famous for outstanding results on hydroponic mediums, as reported by many international growers, and has also been very successfully grown outdoors in Spain in the past.
Simon describes AK-47 as follows: "This easy to grow plant is a living legend and our most popular. Medium height, produces good yields quite quickly. Extremely strong odour (take extra care!) and long lasting indica dominant high. AK-47 plants have a short flowering period for a sativa, producing compact, not too leafy buds gleaming with a coat of resin crystals. The name was given not out of any idea of violence, but more in association with its "one hit wonder" effect. An independent lab test showed 21.5% THC in the samples at the Cannabis Cup 1999, the highest of all entries that year. Medicinal plant." Simon recommends a 5-10 days vegetative clone growth period. AK-47 delivers yields of 350-500 g/m2, has a flowering time of 53-63 days and reaches maturity around 15 Oct. under natural light. It has a sativa typical high calyx-to-leaf ratio which means lots of flowers and only a few leaves. The single AK calyx size tends to be unsually large, resulting in fat clusters grouping together very decoratively and densely, contributing to the trade-mark appearance of AK-47. These compact nuggs ooze copious amounts of glistening trichomes and break up nicely, leaving plenty of resinous crystals on your fingers, unleashing an unusually strong, sweet and fruity aroma. There's so much resin on AK-47 it could also carry the attribute "white" in its strain name.