Experienced marijuana plant growers recognize the importance of nitrogen in the vegetative stage of the plant's life. However, there are different schools of thought regarding how much nitrogen you should feed your cannabis plants. Some say that it is essential to provide higher levels of nitrogen than phosphorus and potassium during the vegetative stage. Others say that it is best to provide a feed that contains an equal level of each of these macronutrients, i.e., a N:P:K ratio of 20:20:20.
Pruning, i.e., removing the small shoots between the trunk and branches, helps the marijuana plant develop huge buds.
The Importance of Soil pH
The complete guide…
If your goal is to grow bigger marijuana plants that produce high yields, then choosing the correct type of grow lights for your indoor grow room is essential. Many indoor growers recommend HPS grow lights, but you could also use fluorescents; however, they are a more expensive option.
How to Make Bigger Buds During Flowering
Towards the end of the flowering stage, decrease the amount of phosphorus and increase the potassium level during feeding. Potassium is an important macronutrient in the late flowering stage because it is vital for healthy plant metabolism and the formation of a female plant's flowers. A potassium deficiency can slow a cannabis plant's growth, which will naturally affect bud development. Signs that marijuana plants have a potassium deficiency include leaves that are curled with brown tips and edges.
By super cropping (high-stress training) or using LST (low-stress training) methods such as tying down the top branches, you can motivate the rest of the surrounding branches to develop, thus creating a more level canopy. What happens when you train your plants is the growth hormones that are focused on the main stalk are redistributed to the surrounding branches, promoting growth for the entire plant. This results in an even canopy of branches that will all grow large colas while being equal distance from the light source.
Intuitively, you might think that more nodes means more and larger buds, but this is far from the truth. Nodes with buds that are lower down on the plant away from the canopy will try to develop in flowering but will never become fully developed because they do not receive adequate light.
Training
The GroBox can help grow cannabis plants in a small space. (Courtesy of GroBox)
If you want to grow big buds, you need to have big lights. When you identify the highest-quality cannabis in stores or dispensaries, you're looking at cannabis where growers provided optimal indoor and outdoor lighting. You can't cut corners when it comes to properly lighting your grow area. A basic guideline for lights is generally every 100 watts can cover one square foot. For example, a 600-watt light can cover a 6'x6′ area.
Pruning
Correctly feeding your plant is absolutely necessary when trying to grow large buds. Nitrogen is associated with vegetative growth, while phosphorus is the nutrient that is most closely associated with flowering plants. Feeding a plant nitrogen while it is vegging creates a healthy, vibrant plant at a young age that will grow rapidly, which leads to increased yields.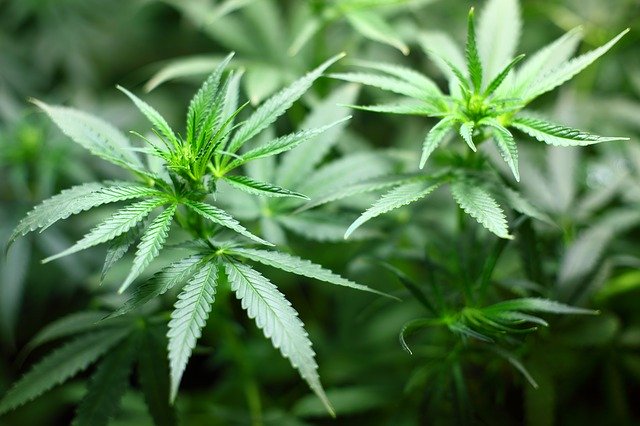 These are unprecedented times and we are committed to protecting both our employees and our communities. Clean air has never been more important, and we're making sure our customers have everything they need. From those working from home who need high quality air filters, to the other essential businesses we supply products to, we're here for you.
Cannabis growth is made up of a series of stages that plants undergo during their lifecycle. Each stage during the cannabis cultivation process requires its own unique demands, including different levels of light, water, and nutrients.
Female: Two pistils (the pistil contains the reproductive parts of a flower) will be growing on the buds (flowers grow above these leaves, one cluster on each side).
Male: Small green sacs full of pollen will be seen on the node areas.
Covid-19 Plan
As a manufacturer and distributor of Air Cleaning, Ducting, and Filtration products we are proud to have been identified as an essential business. We will remain open for business performing essential operations during this crisis, supplying industrial, military, and healthcare operations with our products. We are shipping orders on time, with no delay in manufacturing.
The quality of your plant depends on your knowledge of the cannabis growth stages and the lifecycle of your plants.
Cannabis Growth Timeline
1. Germinating Seeds
Our phone lines are open from 9am-5pm central time, Monday through Friday. Our staff is working remotely wherever possible and we will maintain a bare minimum staff on-site to perform basic operations of order processing and accounting. Our on-site staff will follow the appropriate best practices and guidelines set forth by OSHA's latest release of "Guidance on Preparing Workplaces for COVID-19."
It can take anywhere from 4 to 8 months to grow a cannabis plant, this varies based on where you're growing. If you have an indoor grow room, your plant has the ability to flower after only a few weeks!