Check out our buying guide on indoor lights for more info.
These are quickly becoming the standard. Roots in fabric pots grow to the outer edges and attempt to bypass the porous fabric wall but are cut back, allowing new growth to occur. This process, called "air pruning," results in a denser root composition which promotes healthy growth and development.
LED grow lights
Getting the right climate for your plants can be a delicate balance involving multiple pieces of equipment and also lots of electricity. This is part of what makes growing weed indoors more expensive than growing outdoors.
Fabric containers
Many growers will start plants in a one-gallon pot and then transplant up to a bigger pot as plants get bigger. A lot of growers will transplant once, from a one-gallon to a five-gallon pot, and harvest from there. If your plants get bigger, they may need a seven- or ten-gallon pot.
If you don't know how to tell a male cannabis plant from a female, we've got a great article on the topic.
The 24-hour timer is just as important. When the marijuana plants are in vegetative growth, you need the light supply on for around 16-24 hours per day. Once they mature and reach the flowering stage, your plants need 12 hours light and 12 hours dark.
Here's a basic rundown of the most popular types of cannabis grow lights used today.
Ensuring your plants get the right nutrients is probably second only to lighting in terms of importance. Proper nutrient selection and application are among the most critical factors in growing premium-grade cannabis. While weed is resilient, growing it in sub-optimal conditions means you will miss out on yield and potency.
Step 8: Cannabis Plants LOVE Water!
It shouldn't take long to get the hang of things and start producing some beautiful, flowering cannabis plants, but you'll need to make room as your plants grow. From the first signs of flowering, you can expect a plant to double or even triple in size by harvest time.
Since warmer air rises, mount your exhaust fan(s) high so they can suck out hot, stagnant air. On the flip side, your intake fan should be mounted low so it can provide a good supply of cool, CO2-filled fresh air. This technique allows for a constant supply of fresh air for your plants. It also helps keep temperatures to a manageable level.
You can get these macronutrients pre-packaged in liquid or powder form (if you're using an un-supplemented soil mix). However, a lot of organic "super soils" already contain them in sufficient amounts.
Fluorescent grow lights
The drawback is they can cost 3-5 times more than a decent HID setup! If you're serious about getting into growing and have money to spend, however, give serious consideration to LEDs. But do your homework to avoid 'scam' LEDs online.
The most commonly used lights for DIY-style growing are probably HID (high-intensity discharge) grow lights. They typically represent the best overall value in terms of cost, efficiency, and ease-of-operation.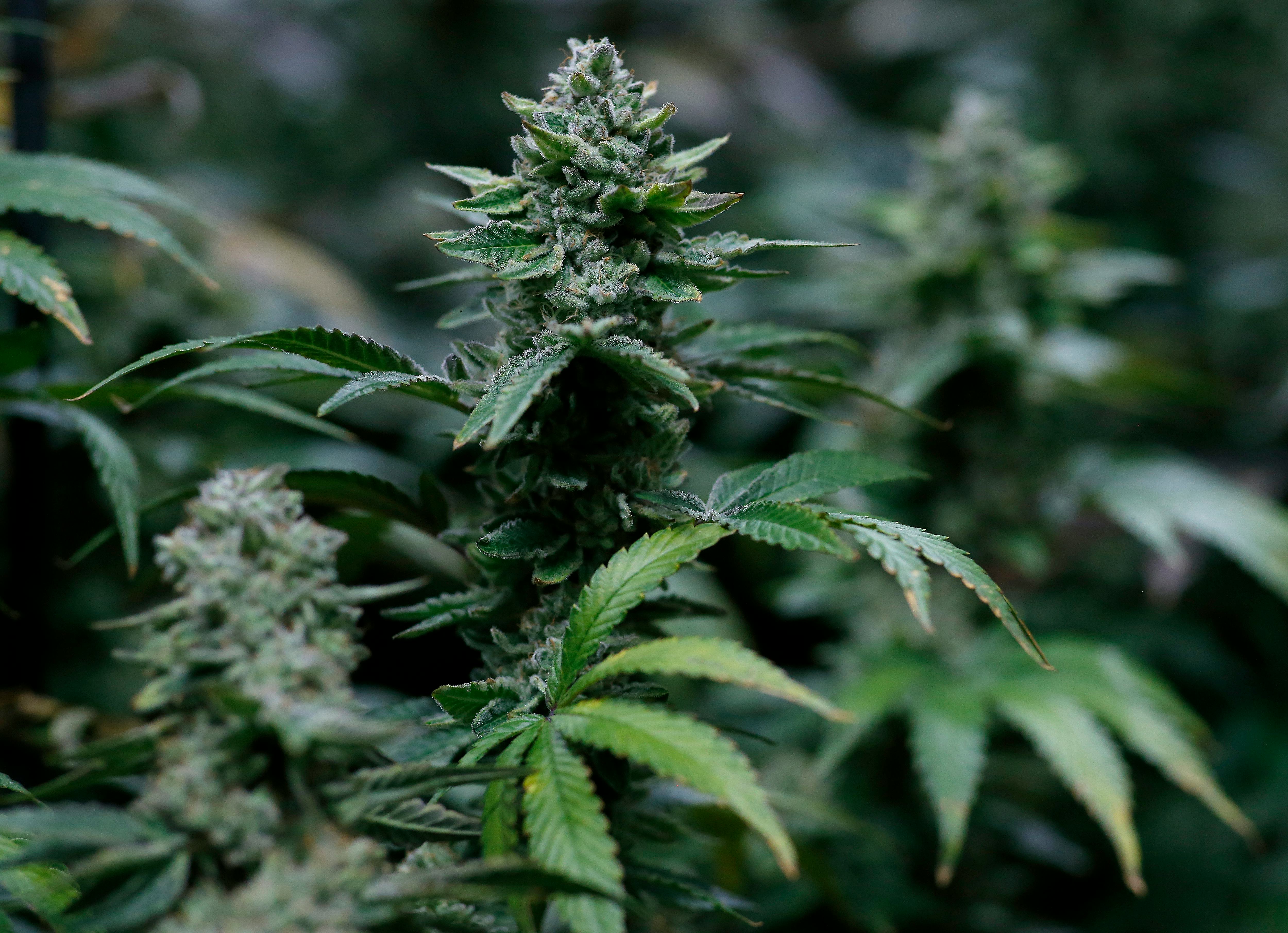 If you use organic soil, all you'll really need to do is add water, Johnson says — but don't overdo it. The number one mistake he sees new growers make is watering their plants too often. In general, "watering every day is too much. The rule is, if you pick up your plant, and the pot is heavy, then it has a enough water. If it's light, it's dry, then you need to water." You could also stick your finger knuckle-deep into the soil; if it feels dry, add water.
There are different harvesting methods, but Johnson cuts the whole plant at the base and hangs it upside down with some twine in a dark room at a temperature of around 70 degrees Fahrenheit. Add a fan for airflow — you definitely don't want the room to be humid, which will cause mold to grow, rendering your crop unusable. It'll probably take around a week to dry.
Since clones come from plants that have been grown indoors, let yours chill in a shaded area for a week before exposing them to full sun, Johnson says. "The clone hasn't tasted sun like that, and the transplant itself will be stressful."
Upkeep
Your cannabis will be ready to harvest at around October. You'll know they're ready when the buds "start to get really, really swollen and packed pretty tight," Johnson says. But it can be hard to tell if you're a beginner. Many growers say that if you think your plant is ready to harvest, wait two weeks, since many newbies tend to harvest too early. Or, you could share a photo of your crop on a forum and ask more experienced growers to weigh in.
That said, when your plants are fully flowering, you might find yourself watering them daily, based on these indicators. When you do water them, keep going until you see water running off the soil, to ensure the water reaches all of the soil in the pot.
If you buy seeds from a seed bank, look for those labeled "feminized" to ensure they give rise to female plants, Johnson says. But if you're a total newbie, he suggests buying clones, which are cuttings from a "mother" female plant, available at some dispensaries, as well as at nurseries. Not only are they easier to obtain, "they're easier to grow. You get a clone, and you transplant it to some soil."
Planting
Do your homework and read up on the laws in your state. Some states prohibit growing cannabis, while others, like my home state of California, permits anyone over age 21 to grow cannabis, but only up to a certain number of plants. NORML has a pretty in-depth guide to the laws in each state. Colorado, Oregon, Nevada, Vermont, and Maine also allow cultivation, but again, the specifics depend on the state. Definitely clarify what your rights are before you start the glorious path to at-home bud gardening.
Whatever you do, don't plant your clones in the ground. They'll run rampant, and "you'll have pounds of weed in your house," Johnson says, recalling the trays of weed atop his kitchen table when his crop grew wild. "You don't need the stress of plants getting out of control, growing over your fence." If your neighbors can see them, they might complain about them, and having too many plants could get you arrested.