As the flowering stage draws to a close, keep watching your trichomes. Trichomes are the little 'crystals' glittering on the buds and the small sugar leaves around them. In fact, they're not crystals, but resin glands. They hold all the active compounds we're after. Trichomes clearly indicate when it's harvest time.
Looking for genuine first-hand grow expertise, sleeves rolled up and boots in the mud? You'll find plenty in our Nibameca blogs & grow guides ! Ever since discovering White Choco genetics, this cannaboss refuses to leave our AG grow program – and rightly so. This veteran grower is all about top quality, innovation and sustainability in indoor grow projects. This Amsterdam Genetics Grow Guru shares his experience with our readers to make the most out of every weed seed you'll ever plant!
A small, cheap USB pocket microscope or a jeweler's lens are great for determining trichome maturity. Clear transparent trichomes are a sign to wait some more. Once they turn milky white, with a few amber-coloured trichomes among them, you're ready to cut the flowers. Harvest time is finally here!
Harvesting And Trimming
Indeed, we've been saving the best for the last: harvesting those plants to find out how much they yield! It's almost time to start trimming. At this point, keep the air humidity n your tent between 30 and 45% to prevent fungi and bud rot issues. You don't want to lose all that hard work right before the finish line!
My biggest mistake ever was leaving the lights on after flowering in the room where I set up my tent. Sadly, the tent wasn't light-proof, so my plants got stressed out and turned into hermaphrodites. The result: a whole harvest full of seeds that was no use at all… Fourteen weeks of work down the drain! I also made the mistake of pumping out my entire 60L nutrient mix tank in one go once. Pretty bad for plants capable of handling 10 litres at once max…
Nibameca
The flowering phase is where the actual magic happens. At this point, your home grow will start developing the (flower) buds containing the THC, CBD and other useful compounds. You can initiate the flowering stage by making your plants believe the calendar has moved past its midsummer peak. How, you wonder? Easy: just make the days shorter! Grab your timer and change the lighting settings from 18 hours of light and 6 hours of darkness to 12 hours of light/ 12 hours of dark. There you go; you've just started late summer in your tent! After about 8 to 12 days, you'll see the first flowering hairs or pistils emerge. That's a good sign: your plants have started flowering.
Welcome to the sequel to my first post on growing cannabis at home. In it, I explained what you need to get set up for your very first weed grow. After that, you ordered your perfect seeds to work with. That means we're all ready to roll up those sleeves and get growing! Your weed plants will go through a lot between the moment your seeds germinate and that first taste of your harvest. In this blog, I'll discuss the stages you'll go through before you get to enjoy the fruits of your very first cannabis grow at home!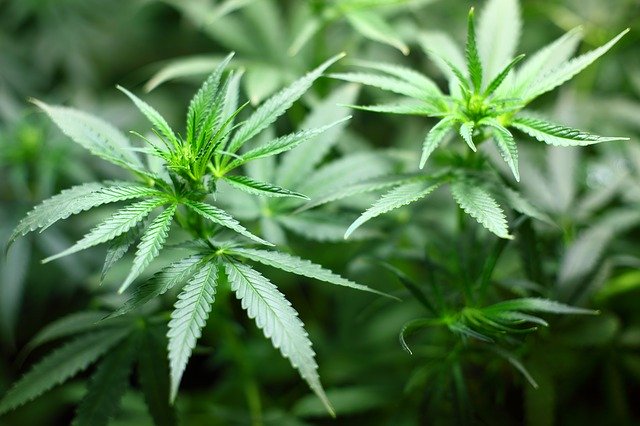 How to tell if your plant is a male or female
1. Germinating: 1-7 days
2. Seedling: 2-3 weeks
3. Vegetative: 2-8 weeks
4. Pre-Flowering: 1-2 weeks
5. Flowering: 6-8 weeks
6. Harvesting
It can take anywhere from 4 to 8 months to grow a cannabis plant, this varies based on where you're growing. If you have an indoor grow room, your plant has the ability to flower after only a few weeks!
5. Flowering
These are unprecedented times and we are committed to protecting both our employees and our communities. Clean air has never been more important, and we're making sure our customers have everything they need. From those working from home who need high quality air filters, to the other essential businesses we supply products to, we're here for you.
As a manufacturer and distributor of Air Cleaning, Ducting, and Filtration products we are proud to have been identified as an essential business. We will remain open for business performing essential operations during this crisis, supplying industrial, military, and healthcare operations with our products. We are shipping orders on time, with no delay in manufacturing.
4. Pre-flowering
Cannabis Growth Timeline
Male: Small green sacs full of pollen will be seen on the node areas.