Commercially – grown marijuana or those grown by seasoned growers are typically regular flowering marijuanas plants. More specifically, they are photoperiod cannabis. These, under the right growing conditions, are the giants of the pot world– with the potential to grow 16 feet (or taller) and harvest 10 pounds of dried pot off a single plant.
The key difference between autoflowering and regular flowering cannabis is how (and when) the plant's flowering cycle begins. Simply put, autoflowering cannabis automatically starts its flowering cycle, while photoperiod waits for the correct light vs. dark period (12 hours light / 12 hours dark) to flower.
This species of cannabis starts her flowering cycle when she starts receiving equal hours of sunlight and darkness. This means if you are growing this type of pot indoors, the plant needs to consistently receive 12 hours of light and 12 hours of darkness to release the necessary hormones to begin flowering. This is why many people that grow photoperiod cannabis indoors opt for grow tents or dedicated grow rooms.
Step 1 – Pick the Best Marijuana Seeds for You
Cannabis genetics are important to consider when planning your grow. Most cannabis consumers are familiar with the idea of Cannabis indica vs. Cannabis sativa . They understand how an indica -dominant strain is typically more relaxing and that sativa -dominant strains are known for their abilities to energize the mind and aid your creativity superpowers.
We love these types of seeds so much that our Grow Kits include a $40 discount coupon on autoflowering seeds from our friends at ILGM.com .
Take it from a seasoned grower: If this is your first time learning how to grow, autoflowering strains are more stress-free, cheaper, and easier to maintain. Autoflowering cannabis seeds are the best way to grow yourself some weed at home — without all the fuss.
Steps to Growing Your Own Pot
By far, the easiest and cheapest plant to grow for beginner growers is autoflowering cannabis . It comes from the species Cannabis ruderalis . This type of cannabis flowers, as the name suggests, automatically.
Before flowering, these plants savor what is known as the vegetative stage. This is when the plant enjoys more hours of light than darkness. Indoors, this is typically 18 hours of light and 6 hours of darkness. During this phase and light cycle, a photoperiod plant will continue to grow in size without flowering.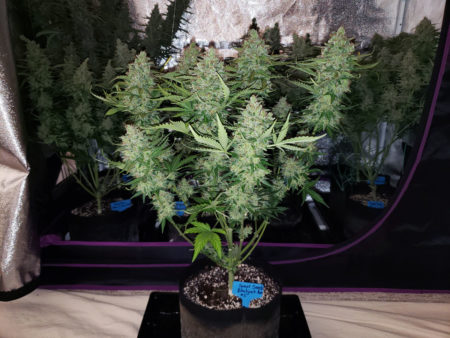 Here's a quick overview of the tutorial, then I'll go into the detailed instructions below.
Quick Summary (how to keep plants small without sacrificing yields)
"Top" your plants when they're 3-4 weeks old
2.) Grow Setup
This autoflowering plant grew into a tiny bud ball as a result of blue-spectrum LEDs and being topped after buds started forming (typically a no-no because it stunts autoflowering plants, but can be a good technique if you want to keep plants tiny)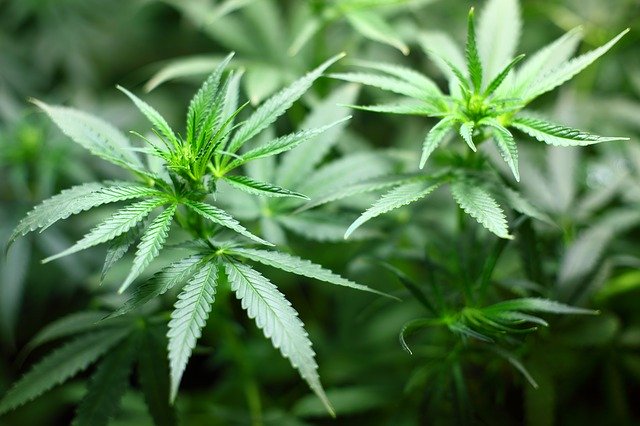 It can take anywhere from 4 to 8 months to grow a cannabis plant, this varies based on where you're growing. If you have an indoor grow room, your plant has the ability to flower after only a few weeks!
2. Seedling Stage
Male: Small green sacs full of pollen will be seen on the node areas.
MAIN SITE
Cannabis growth is made up of a series of stages that plants undergo during their lifecycle. Each stage during the cannabis cultivation process requires its own unique demands, including different levels of light, water, and nutrients.