Thanks to Plant Success Organics , we are also able to include their Great White Mycorrhizae and Mycos Chum Nutrients. Their premium beneficial bacteria & trichoderma work in symbiosis with your plant's roots to break the soil down and maximize your plant's nutrient uptake. Over 10 years, I have grown in everything, and at the end of the day, nothing beats the smell and taste of naturally soil grown cannabis.
For whatever reason, the general opinion is that growing pot is expensive and complicated. We are here to change that notion. Th e truth is, it's called weed for a reason and we want every gardener to grow it as though it were another garden variety. It is an amazing plant to share space with. It may have even been humanity's first companion plant. Not many plants grow as vigorously, express such a variety of smells, display so many different shades of the rainbow, or heal the body while calming the brain.
But let's talk about the most important elements – light and soil, and how nutrients can further enhance your soil.
Those are the bare bones of growing weed cheap! There are several other accessories you can use to help produce the best yield possible and aid with clean-up, including a watering can, fabric grow pot, saucer, and natural pest repellent. This can be an expensive toolkit to put together on your own. To save money, you can check out our Complete Grow Kits at a Pot for Pot. They have everything you need to grow and you won't have to take care of shipping costs from multiple websites.
Related : How To Grow Cannabis Using LED Grow Lights
The better the soil and the more light you have, the better your plants will grow. We tailored a Pot for Pot to include everything you need to go from seed to harvesting your own organic flowers, at a price that won't leave you stressing over the thing that's supposed to relax you. To make it easy, we blend over 18 different ingredients into our Superb Soil so that it provides all the nutrients needed to go from a seed or clone into a beautiful budding plant.
A sunny window with 4 hours of direct sun will grow a couple baggies . With full sun all day, you will send your yields through the roof. But having too much pot has never been a problem. If you live in a house that gets very little direct sunlight, you can always supplement with a natural spectrum COB LED grow light . These lights are affordable to buy, have low energy costs, and emit a natural spectrum of light that can proudly sit over your cannabis plant in the corner of your living room.
The more light you have the bigger your yield is going to be. Think of it as the engine, the bigger it is the faster you can go. While lighting for cannabis is a highly debated subject, our team at a Pot for Pot believes that the best form of light for your plants is the sun. First and foremost, it is a giant fireball in the sky that is free! Not to mention it is a true full spectrum light source that the plant evolved to grow under.
How to Grow Weed on a Budget
All you need is a head on your shoulders and a dash of motivation. What you don't need is a grow room, a grow light, or even a green thumb. With just a bit of sun you can enjoy the journey of harvesting your own home grown. The truth is, if you are one of those people who kill plants, that's just because you never had a plant worth caring about. By using our kit combined with auto-flowering cannabis seeds , all you need to do is add water, sunshine, and a little love.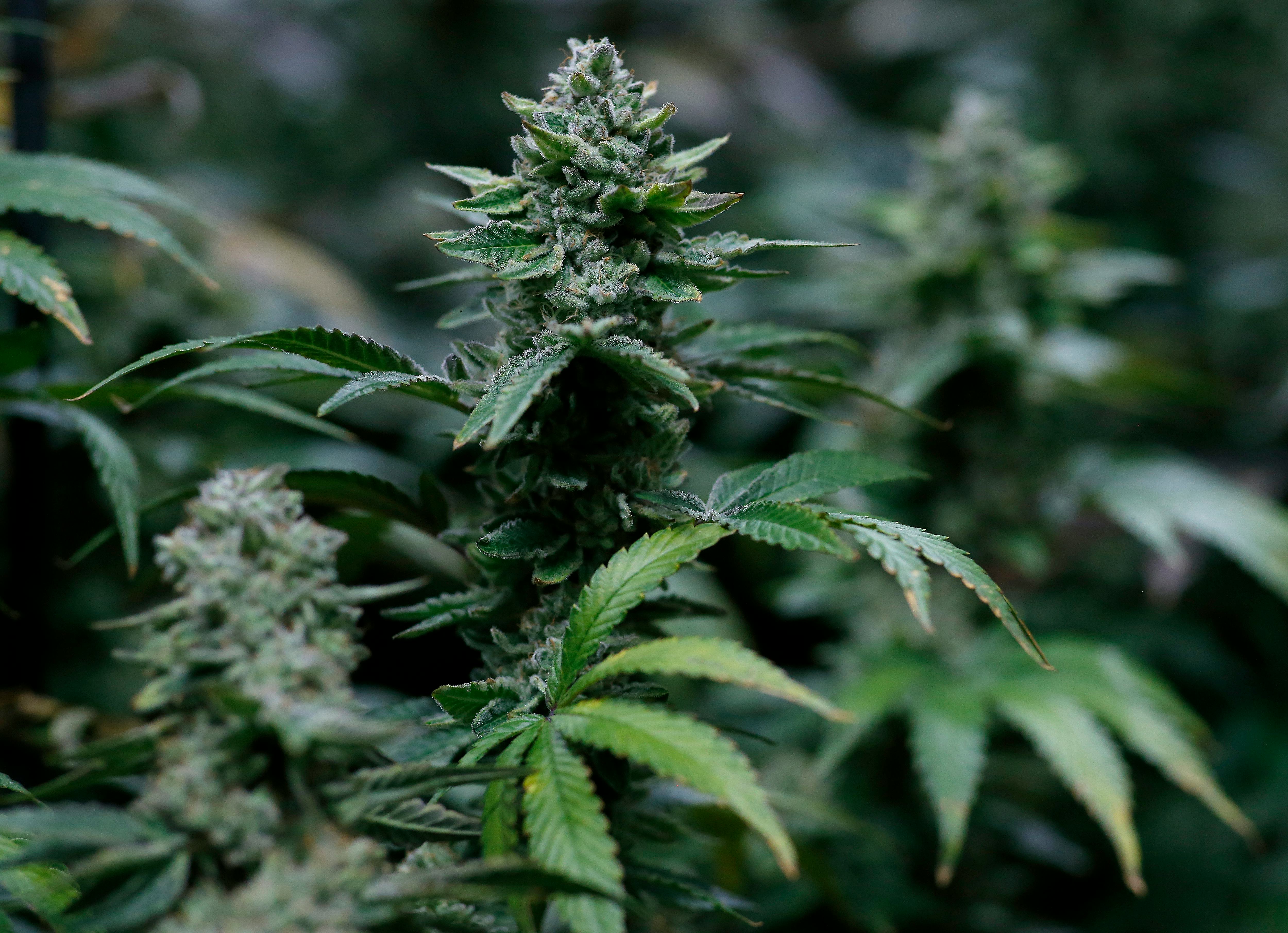 Cannabis plants can be either male or female. Female plants yield the plump flowers, a.k.a., "buds," that we know and love, brimming with psychoactive compounds like tetrahydrocannabinol (THC, which gets you high), Modern Farmer explains. Male plants yield much smaller flowers, which people typically don't consume. In other words, if you want to actually indulge in your crop, you'll want female plants.
Your cannabis will be ready to harvest at around October. You'll know they're ready when the buds "start to get really, really swollen and packed pretty tight," Johnson says. But it can be hard to tell if you're a beginner. Many growers say that if you think your plant is ready to harvest, wait two weeks, since many newbies tend to harvest too early. Or, you could share a photo of your crop on a forum and ask more experienced growers to weigh in.
Before you get started
Johnson notes that the outdoor grow season lasts from around April to October, meaning if you plant seeds now, they'd still yield flower, but not much. Since it's late in the season, he suggests buying a large clone, which will have more branches and therefore yield more flower.
Upkeep
Don't go overboard, though, he warns. Start with growing three plants in five-gallon pots. This way, if one dies, you'll still have two plants, and the pots will limit their growth. A general rule of thumb is that they'll grow one foot for every gallon of soil. He recommends mixing your own organic soil, which he explains how to do on his website and will save you the headache of adding nutrients or pH testing. "The soil is what we call alive," he says. "It's always breaking things down to replenish nutrients that are missing." But if you can't mix your own soil, or don't feel like it, you could buy organic Pro-Mix soil, which Johnson says many outdoor growers use.
First-time growers, budget growers, and those who wish to keep their garden as inconspicuous as possible are a good fit for the Nano Grow, as it is a basic grow setup. At 24"x 24", this tent is small enough to fit in most closets.
Supply list:
The Nano Grow is designed to be the most budget friendly and least technical design. This build focuses on trimming down the necessary components to eliminate any superfluous items. While the essentials will cost you just under $120, you can add an optional inline fan and thermometer/hydrometer for just a bit more.
Build notes:
The 4×4' main tent is powered by a 630w CMH light and the 1×4' two-tiered tent extension is built out with two 4-bulb t5 fluorescent light fixtures. Complete with four fans, two dual outlet timers, and adjustable intake/exhaust components, this 80" tent supports even the most ambitious of grows.