Heavy rains and high winds can cause physical damage to plants and reduce yields, and excessive moisture can lead to mold and powdery mildew, especially during the flowering stage.
Weed plants will need full, direct sun for at least 6 hours a day. You may have a backyard, but it might not be great to grow there if it doesn't get full sun every day.
Choosing the best outdoor cannabis grow site
Once you have an understanding of the climate in your area, you'll need to consider a few things before planting your weed.
Privacy and security
Don't underestimate the therapeutic value of gardening. It's relaxing to spend some time outside, roll up your sleeves, and get your hands dirty for a while. And there's nothing better than smoking something you grew yourself.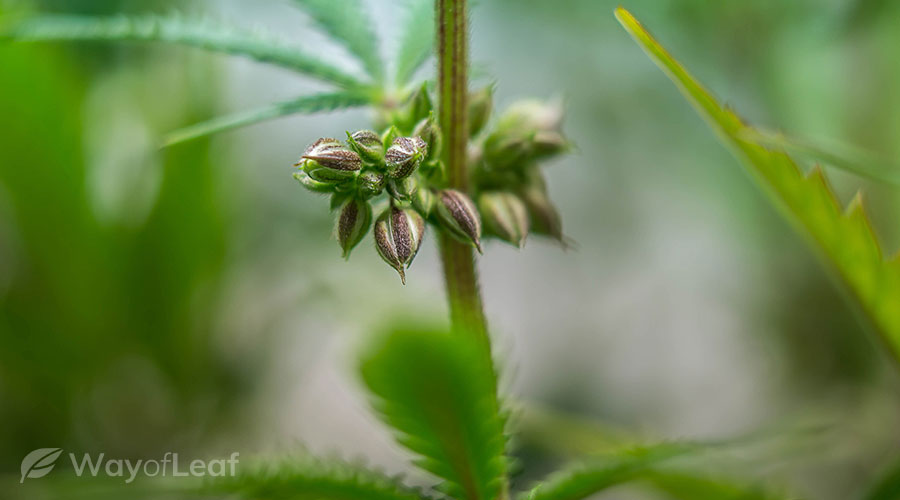 Plants grown from seed offer larger yields and are more robust in the face of inclement weather conditions. You can plant these seeds in the garden in the spring, even if it is still cold and wet outside. Another option is to begin the growing process indoors, but they have to be hardened off eventually before they are transplanted.
We are offering this guide with the assumption that it is legal to grow marijuana plants in your state. First and foremost, it is imperative that you have the right climate for optimum growth.
Outdoor cannabis plants love basking in the sun. Therefore, find a plot that offers at least five hours of sunshine a day. Once again, residents of certain towns and cities will find it easier than most. For example, those who live in San Diego will experience 14 hours of sunlight during the Summer Solstice (June 21).
We are assuming that you intend to grow your cannabis plants from seed. In this case, you should germinate indoors during the early spring. In a warmer climate, seeds can start to sprout by early April. If you live in cold weather, this process probably won't happen until May.
Clones
While insects damage your plants over a few days or weeks, larger animals can destroy them in minutes. You must examine your cannabis plants daily.
It is a fact that some store-bought soils are too acidic at the beginning. This means you have to use organic fertilizers after a couple of weeks because the plants are lacking crucial nutrients.
When harvesting outdoors, make sure you have the requisite tools. When it's time, bring sealable bags. We recommend carrying a holdall if you use Ziploc bags for added security. Cut the marijuana plants into lengths that make them easy to transport. In other words, make sure they fit in your bags!
Step #1: Determine the Climate in Which You're Going to Grow the Marijuana
Experienced growers also recommend keeping an eye out for a change in color in the plant's stigma. A good sign that the plant is ready for harvesting is when the stigma changes in color from white to orange. However, most growers agree that the most accurate method to determine when it is time to harvest is to wait until the trichomes have turned opaque white.
Don't use a container smaller than five gallons. If you want large plants, try 15+ gallon containers. There are even 100-gallon container bags!