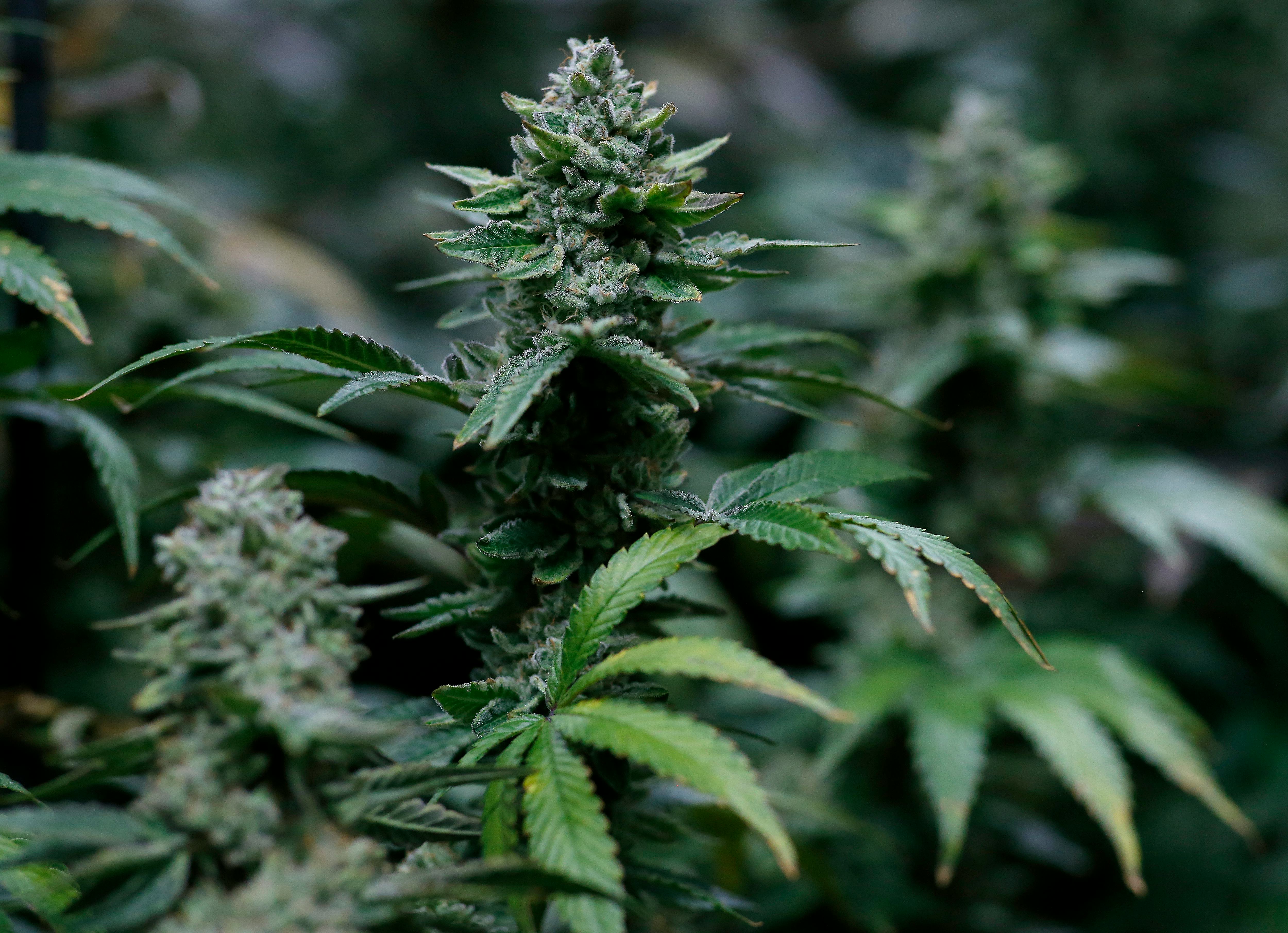 Johnson notes that the outdoor grow season lasts from around April to October, meaning if you plant seeds now, they'd still yield flower, but not much. Since it's late in the season, he suggests buying a large clone, which will have more branches and therefore yield more flower.
When the pandemic hit, many of us turned to quaint pastimes to soothe our existential dread, whether it was baking sourdough, knitting, or doing jigsaw puzzles. If you want to expand your repertoire of distraction methods with an activity that still has that quiet, homey vibe, but with a bit more of an edge, consider growing your own weed.
Planting
Cannabis plants can be either male or female. Female plants yield the plump flowers, a.k.a., "buds," that we know and love, brimming with psychoactive compounds like tetrahydrocannabinol (THC, which gets you high), Modern Farmer explains. Male plants yield much smaller flowers, which people typically don't consume. In other words, if you want to actually indulge in your crop, you'll want female plants.
Your cannabis will be ready to harvest at around October. You'll know they're ready when the buds "start to get really, really swollen and packed pretty tight," Johnson says. But it can be hard to tell if you're a beginner. Many growers say that if you think your plant is ready to harvest, wait two weeks, since many newbies tend to harvest too early. Or, you could share a photo of your crop on a forum and ask more experienced growers to weigh in.
Before you get started
Do your homework and read up on the laws in your state. Some states prohibit growing cannabis, while others, like my home state of California, permits anyone over age 21 to grow cannabis, but only up to a certain number of plants. NORML has a pretty in-depth guide to the laws in each state. Colorado, Oregon, Nevada, Vermont, and Maine also allow cultivation, but again, the specifics depend on the state. Definitely clarify what your rights are before you start the glorious path to at-home bud gardening.
Growing cannabis at home should be fun, cheap, and rewarding. We designed our growing system to be used by beginners or seasoned green thumbs who want to try growing naturally in our super soil.
Get a $40 coupon for your strain of choice from our seed partner!
Every order comes shipped in discreet, privacy wrapped packaging.
Our grow kits are legal in all 50 states and across the globe.
$40 seed coupon
Our kits are ideal for growing indoors or out, just add water, seed, and sun. Collectively we have taught thousands of people how to successfully harvest their own medical cannabis at home.
legal worldwide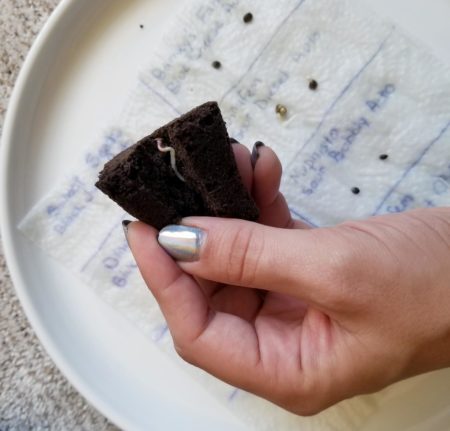 If you germinate your seeds in a paper towel, there is the risk of hurting the tap root (the little white root that grows out of your seeds) when moving the sprouted seeds so make sure you are careful when you're checking to see if the seeds sprouted.
When you move seedlings around a lot, it stresses them out and potentially stunts their growth. Too much stress can even kill them. So try to plan from the beginning so that you move your seedlings around as little as possible. once they get bigger, they are a lot more hardy and can stand a lot more stress and movement.
Cannabis germination is the process of getting your seeds to sprout, and you know sprouting has occurred when a little white tendril pops out of the seed.
Germination Method 4: Soak Marijuana Seeds in Water Overnight
When in doubt, get a bigger final container size as opposed to a smaller one. Plants that get rootbound from being in a too-small container will grow more slowly and be prone to problems. It's not good to transfer plants during the flowering/budding stage, so you want to have your cannabis plants in their final container at least 2 weeks before the beginning of flowering/budding. How do I get my cannabis plants to start flowering?
If you're planting in soil, start with a balanced potting soil that doesn't contain extra nutrients. I recommend Happy Frog potting soil mix for young cannabis seedlings, but any plain potting mix from your local garden store will do. Never use Miracle-Gro soil or any soil that has "time-released" nutrients already mixed in. After your plants have grown a few sets of leaves, you can transfer them to a stronger potting mix that contains higher levels of nutrients like Fox Farms Ocean Forest soil, or you can start supplementing with cannabis soil nutrients. Don't want to use nutrients? Learn how to mix up your own super soil so it has all the nutrients your cannabis plants will need!
Germination Method 5: Paper Towel Method
Seedling
Two round cotyledon leaves, then two "real" (serrated) single-finger cannabis leaves
After 24 hours, I recommend putting any still-ungerminated seeds in a warm, moist place to finish germinating.