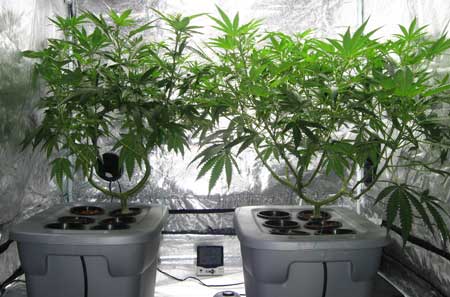 With a well-chosen strain and a good setup, one can harvest several ounces of buds in less than 4 months indoors, which is nearly impossible to do outdoors in the same timeframe.
The one downside is that a shorter flowering stage with less hours of light each day mean that buds get less time to fatten and you will end up with smaller yields. Therefore it's not recommended to try to get a plant to finish flowering in less than 8 weeks, as you'll end up with very small yields. This technique is best used if you have a plant that's been flowering for 2-3 months and doesn't look like it plans on stopping any time soon.
You can get faster vegetative growth with almost all hydroponic methods compared to what can be achieved with soil. That means that you could speed up time til harvest by using Deep Water Culture (DWC), Coco coir/perlite, or pretty much any non-soil growing medium. During the flowering stage, this isn't as important, but this can shave weeks off your vegetative stage time (get straight to growing buds sooner!)
5.) Grow Indoors
Now if you're starting with a good soil (Fox Farms Ocean Forest soil is a proven choice), you may not need to supplement any nutrients for the first 3-4 weeks, as the nutrients you need are already in the soil.
Growers often write in to ask us how much time it will take per week to grow a marijuana plant. We understand that many of you have busy schedules, and want to know if growing your own weed is a realistic goal for you.
However, some Sativa and Haze strains are from the equator, and they may not flower properly under a 12/12 light schedule. In that case, a grower can give a plant 10 or 11 hours instead of 12 hours of light a day, like a 11/13 or 10/14 schedule. This will cause the plant to finish flowering faster. In fact, this can be done to any strain to get it to finish flowering faster.
2.) Choose A Quick-Finishing Strain of Marijuana
You've probably seen 'N-P-K' numbers on the bottles of pretty much every nutrient line there is. These number are important to know since cannabis plants use more N (nitrogen) in the vegetative phase, and relatively more P & K (phosphorus & potassium) in the flowering phase. Conversely, giving your plant too much N in the flowering phase will actually slow down bud production. This means that you will harvest smaller yields of less-dense buds in addition to waiting longer for said buds!
That means that once you've started flowering a specific strain, there isn't a whole lot good options to speed things up during the flowering stage.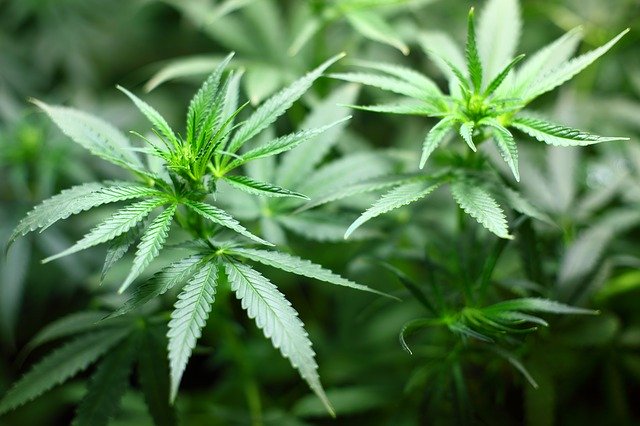 Cannabis growth is made up of a series of stages that plants undergo during their lifecycle. Each stage during the cannabis cultivation process requires its own unique demands, including different levels of light, water, and nutrients.
1. Germinating Seeds
These are unprecedented times and we are committed to protecting both our employees and our communities. Clean air has never been more important, and we're making sure our customers have everything they need. From those working from home who need high quality air filters, to the other essential businesses we supply products to, we're here for you.
Covid-19 Plan
As a manufacturer and distributor of Air Cleaning, Ducting, and Filtration products we are proud to have been identified as an essential business. We will remain open for business performing essential operations during this crisis, supplying industrial, military, and healthcare operations with our products. We are shipping orders on time, with no delay in manufacturing.