Cons
This Dutch company has been in business for over 20 years and sells a variety of seeds from feminized to outdoor, indoor, autoflowering, and more. They are known for their discreet shipping, where seeds are stored in random objects for confidentiality.
Also on offer are seeds for warm and cool climates, outdoor and indoor growing, high CBD, high yielding, high THC concentration, and more. Included in the top strains on offer are Blueberry Autoflower, Bergman's Gold Leaf, Gorilla Glue, Girl Scout Cookies Extreme, and White Widow.
Seedsman offers an enormous amount of licensed breeders, all listed in alphabetical order. For those on the lookout for a specific big-name breeder, Seedsman probably has it. Popular strains available include Sour Diesel, Skunk, and White Widow, along with a great selection of autoflowering and feminized seeds.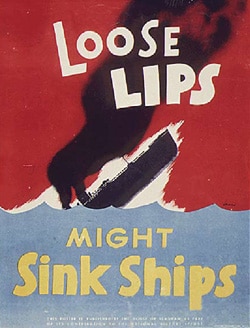 Don't worry about seeds getting caught in the mail; worry about a friend or family member finding out! No matter how much you trust someone, you can never trust someone else as closely as yourself. Never ever tell anyone you grow your own weed, for any reason. It's tempting to brag about your awesome growing skills and top-shelf bud, but you never want to even hint that you know how to grow to anyone! If other people are talking about growing marijuana, bite your lip and act dumb!
Cons
Learn about cannabis seed banks that deliver to you!
(including all states in the U.S.)
When marijuana seeds get caught by customs agents during shipping, the seeds get tossed and that's it. It doesn't matter what state you're in, or your local laws. That is simply the way our laws about customs work. On the flip side, a U.S. sender can get in a lot of trouble by sending seeds from one place to the other within the U.S. (though this is still very, very rare).
Although this has never happened to me personally, when placing an order sometimes a card won't go through because the overseas transaction has been flagged as suspicious because you don't typically order things from overseas on that card. If that happens to you, you may need to call your bank to let them know you approve of the order. From what I've heard from growers in our growing forum, this seems to be a relatively quick and easy process. You could also always take your card and try somewhere else. It seems like this only happens with certain card and seed company combinations, and sometimes trying another company with the same card will work immediately without contacting your bank.
Before anyone can start growing marijuana they have to first get their hands on marijuana seeds or clones.
Telling someone about your plants is hands-down the number one reason growers get caught – they told someone, whether it was a friend, a stranger, or even a family member, and that person (often meaning the best) told someone else, who told the wrong person…
Debit or Credit Cards
Which strain should I buy for my first grow?