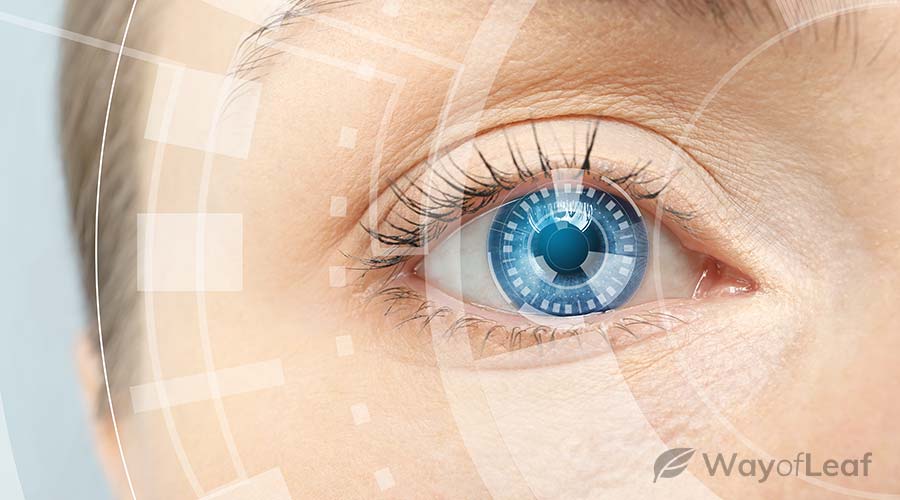 After germination, you're good to go. Remember to check back as the plants mature to make sure you haven't got any male cannabis plants.
One way around this is to purchase feminized marijuana seeds. In theory, all seeds in a feminized bunch will be female – unless you buy from a disreputable grower. Unfortunately, there's no way to tell whether a plant is male or female simply based on the seeds.
In some instances, you can crack the seed open and see inside if you can't tell anything from the outer shell. An oily inside with a musty smell means that the seed has gone bad. Similarly, black inside the seed means that it's fermenting. Again, it won't germinate in this instance.
Today, we will help you work out whether your cannabis seeds are good or bad. Hopefully, this guide will help you to determine which seeds are worthy of your time and which ones are duds.
Method #4: The Germination Test
It's vital to buy from a reputable seller that you trust. If this is your first time, read reviews on the seed banks to find out what other customers thought. If lots of buyers were disappointed by low-quality seeds, avoid that company!
The feel of cannabis seeds is another good indicator. Hold the seed between your thumb and forefinger and give it a light squeeze. Don't apply too much pressure – just enough to test its integrity.
Disclaimer: Don't perform this test unless you're ready to germinate the plants right away. The water could damage the seed and ruin a perfectly healthy plant if you dry it out afterward.
How to Test Cannabis Seeds
For this test, you will need a cup, glass, or bowl of warm water. It should be quite warm, but not hot. It also works best with spring water or distilled water.
Add your seeds to the water, and then wait for 1-2 hours. Those that float on the surface are bad seeds that are unlikely to grow, whereas the seeds that sink are probably healthy.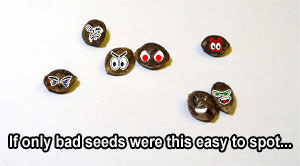 The term 'bad seeds' usually refers to any type of seed that has a significantly higher likelihood of causing problems in a grow. I'll cover the most common reasons for bad seeds in this tutorial!
If growing with seeds that were produced without a male plant around, the seeds sometimes end up being hermaphrodites, which means they grow both male pollen sacs and female flowers (again, something you don't want).
Note: Although the hardiness of the seed was likely important in the wild, cannabis growers have been breeding plants for generations to make good buds, not seeds! We growers strive to provide an ideal germination environment that lets almost any seed germinate successfully. As a result, we haven't been breeding for seed hardness. Just like a teacup poodle hasn't been bred to be strong, cannabis seeds haven't been bred to be strong. They have other qualities we love