Here you can find all info about J.Hustle from Christiania Seedbank. If you are searching for information about J.Hustle from Christiania Seedbank, check out our Basic Infos, Shop-Finder and Price Comparison, Lineage / Genealogy or Hybrids / Crossbreeds for this cannabis variety here at this page and follow the links to get even more information – or list all J.Hustle Strains (2) to find a different version. If you have any personal experiences with growing or consuming this cannabis variety, please use the upload links to add them to the database!
Basic / Breeders Info
J.Hustle is an indica/sativa variety from Christiania Seedbank and can be cultivated indoors (where the plants will need a flowering time of ±65 days ) and in the greenhouse . Christiania Seedbanks J.Hustle is a THC dominant variety and is/was also available as feminized seeds.
Sativa / Indica
Up to 180cm outdoor
Ripen 60-65 days / 450-600 gr/m2/600W
Harvest late September – late October / up to 450 gpp*
Earthy, pine, citrus
Effects
Aroused, Creative, Happy, Relaxing, Sociable
May Relieve
Anorexia, Anxiety, Chronic Pain, Crohn's Disease, Depression, Eye Pressure, Fatigue, Gastrointestinal Disorder, Inflammation, Insomnia, Loss of Appetite, Spinal Cord Injury, Stress
Flavors
Berry, Coffee, Fruity, Pine, Sweet, Tea
Aromas
Earthy, Herbal, Pine, Sweet
Hustler Kush Cannabis is a cross of the insanely powerful Chemdawg 91 X OG Kush strains.
This incredibly potent bud is one of the Top 40 Strongest Strains of All Time by High Times in 2014, and for good reason. Hustler Kush marijuana has a myriad of high-powered long-lasting effects. it hits almost immediately after smoking and last for hours on end.
A THC level that hits bottom at 19%. The high is incredibly uplifted and happy in nature with bouts of creative inspiration and unmatched motivation. As the high builds a tingly effect will slowly spread throughout the body in smooth waves. Leaving you completely relax and incredibly arouse. Your euphoria will only add to these effects, making you downright horny and slightly lethargic.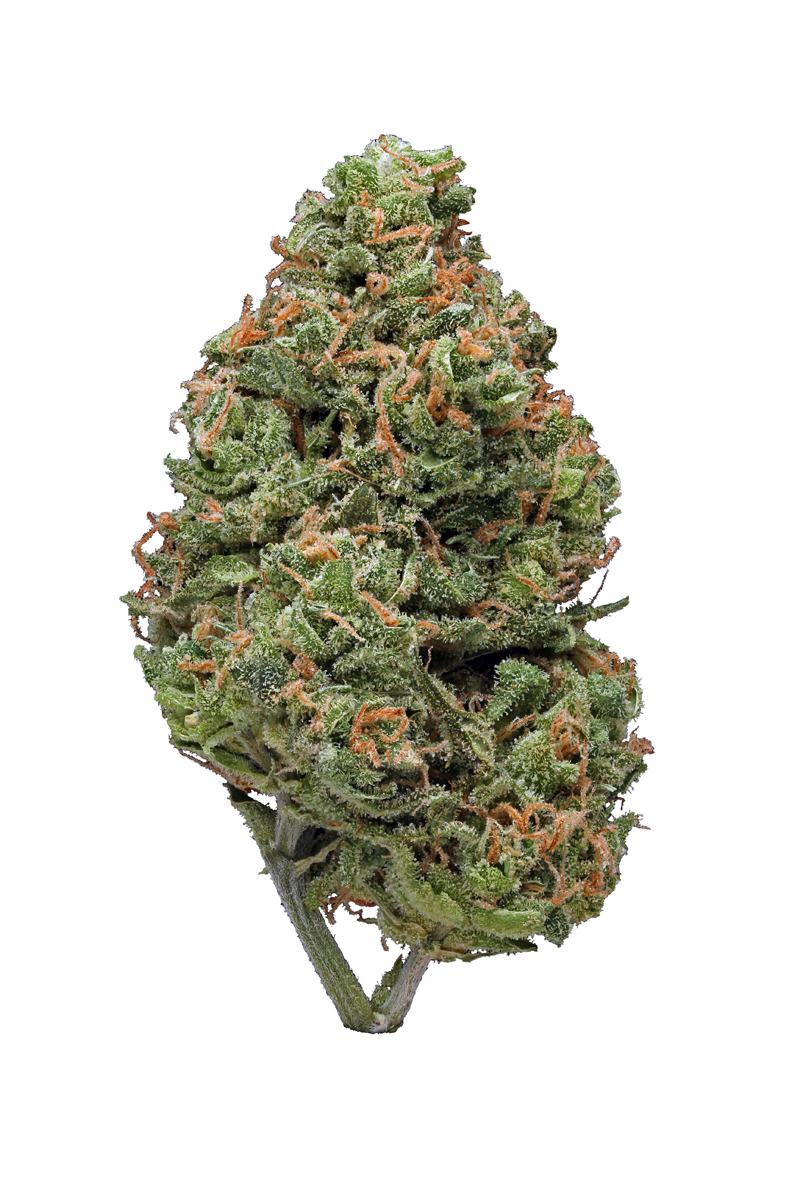 These super frosty, lightly colored nugs from this indica-dominant hybrid (70% indica/30% sativa) smell like pine needles brewed in an herbal tea. One clean hit from Hustler Kush tastes faintly of chestnuts and berries, with a hint of that pine.
The strength of Hustler Kush doesn't come from the 19% THC content alone; the rich terpene profile contributes to its super uplifting, happy-making effects. This is a great strain for being social and overcoming shyness, though it also combats depression, stress, and sleepiness. Recommended for daytime users looking to fix their mental state; it works for pain and other physical issues, too, but excels at being cerebral.
High doses, especially for smokers who are sensitive to sativas, may experience anxiety, paranoia, or headaches from Hustler Kush.