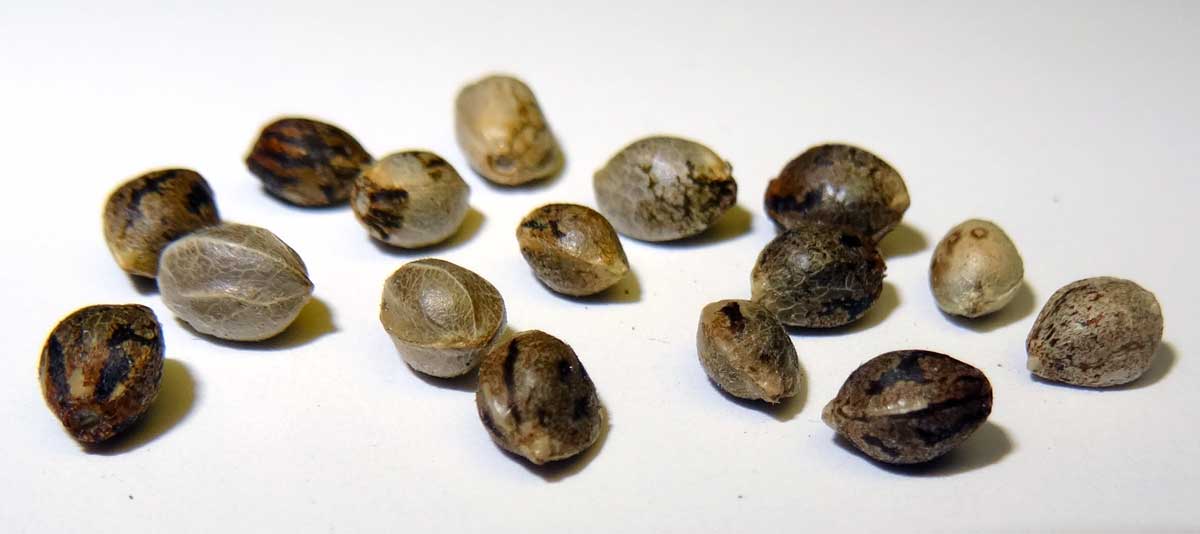 So where do all the myths from sexing cannabis seeds come from?
This same chart states that females will also roll easily across a table or surface, while males will not. While it does say that a magnifying glass and pair of tweezers is needed to examine the seeds. neither of these tools will make it any easier to determine the sex of cannabis seeds.
Can you determine the sex of cannabis seeds?
While environmental factors may not necessarily determine the sex of marijuana plants or cannabis seeds, it is known that certain environments can change the sex of a plant.
Common myths on identifying the sex of a cannabis seed
Typically, marijuana plants cannot be sexed until they have already begun to grow. Cannabis seeds will look somewhat identical and plants in the vegetative stage will also look identical,. As the plants move into their flowering stage, they will start to show very clear signs as to what sex they are. While it would be much more convenient for growers to be able to determine sex before this point. The sad truth is that it's just not possible.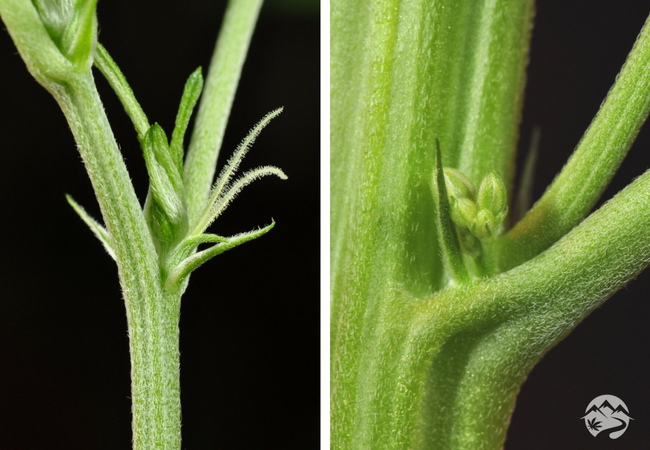 There are many companies that sell feminized seeds, but buyer beware, do your research to make sure the seller is reputable, especially if purchasing online. Thanks to modern technology, most feminized seeds from reliable brands will be 100% female as advertised – but that doesn't mean there aren't people selling low-quality seeds out there.
If you have some experience growing cannabis and would like to bend a crop to your will to ensure that the seeds will be female, there are a few feminizing methods you might try. One such technique is to literally stress out a healthy female plant by interrupting the light cycle during flowering, called Rodelization Feminizing.
Methods for Feminizing Cannabis Plants
If you're looking for more precise, science-based methods to tell your plant's gender, there are several labs that can sex your plant right after germination – eliminating the lengthy (usually around 6 weeks) wait to learn its gender. Portland, Oregon start-up Phylos Bioscience is in the business of studying cannabis genetics, and they sell a "plant sex kit" that's pretty simple to do, even for the folks that aren't scientifically inclined. Simply press a cotyledon, or embryonic leaf, onto the kit's filter paper and send it to their lab. They then test the leaf for the "Y" chromosome to determine its gender, just as would happen for a human male.
What are your thoughts on feminized seeds? If you've used them before, how did it go? Share your experiences in the comments below.
Separating Male and Female Cannabis Plants
After a period of several weeks, the plant will begin to pre-flower, or form a small bud in the crux of a branch. One of the first signs your cannabis plant is female is the appearance of pistillates that are wispy and generally white in color. Male plants will instead produce pollen sacs that look rounded with distinct splits running lengthwise, a bit like a tiny crab claw. These are the structures that growers typically look for to determine a plant's sex.