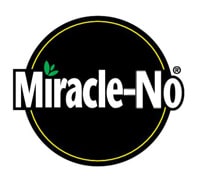 The biggest problem with the standard Miracle-Gro nutrient formula is that it's one formula for the entirety of the plant's life cycle. Even if the standard Miracle-Gro plant food is decent for the first stage of your plant's growth, it won't be good for the budding/flowering phase. The ratio of nutrients your plants need changes drastically between seedling and full flower. Marijuana grows best with a nutrient system that accommodates their changing nutrient needs.
Standard Miracle Gro nutrients contain too much nitrogen and not enough of other nutrients for your cannabis flowering stage, and as a result of the time-released nutrients, you will notice that your leaves in the flowering stage will get nutrient burn and your buds just won't grow as big as they could. Learn what you can do to make sure buds grow as big as possible!
What's worse than the standard Miracle-Gro nutrients is the original Miracle-Gro soil. Standard Miracle-Gro soil has "time-released" nutrients which contain high levels of nitrogen. While this formula will work okay in the cannabis vegetative stage (the first stage of life), the nutrients will continue to be slowly released throughout the plant's life including during the cannabis flowering stage, which is not good.
Avoid Miracle-Gro Soil for Growing Weed!
The main issue with MiracleGro is it provides one formula of nutrients used throughout a plant's life cycle. Weed plants go through several different stages through their growing cycle, from seedling to full flowering. In each of these stages, the plant needs a different combination of nutrients to ensure the best possible growth. MiracleGro doesn't offer various combinations of nutrients; rather, it provides a one-size-fits-all approach. Initially, this may help your plant, but it won't help for all stages of the plant grow-cycle.
If you don't fancy the D.I.Y method, there are plenty of other options out there. Some of the best on the market are:
Can MiracleGro Help Growing Marijuana?
The fertilizer contains mainly nitrogen, potassium, and phosphorus, and there are different options with different combinations of the three available.
One of the greatest pleasures in the world of marijuana is growing your own plant. Starting with just a bunch of seed or a clipping and nurturing it right through to the flowering stage gives a joy that can't quite be replicated any other way. The resulting crops most definitely smell and taste that little bit better as a result of your hard work. Who knows, perhaps they even get you a little higher, too.
Final Thoughts on Using MiracleGro When Growing Marijuana
MiracleGro works wonders for plants with simple grow-cycles. Marijuana is not one of these plants. Cannabis goes through several different stages, and each requires its own blend of nutrients. This is one of the reasons why growing marijuana is so fulfilling. It offers even the most experienced of horticulturists a new challenge.
MG potting mix is fine for growing. If you are used to it you will not like their MG moisture control soil. Water seems to run right off.
WARNING — I have twice lost seedlings because the emerging plant got trapped in the soil by a large chunk of wood in the potting mix.
I run the MG potting mix through a screen that filters out the larger chunks of wood in the soil. Also, twice in 2 years I have had some kind of vine-looking
thing growing in my pot along with the bean. Something that came in the soil and grew. Watch for that. I sent a note telling the MG people and they sent me a check for $10.24.