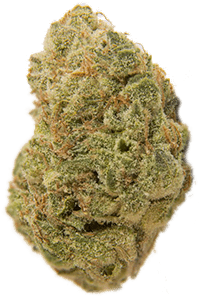 Here are the details.
Larry OG Seeds – Strain ID:
Expect a 9 to 10-week flowering time.
Resistance to Pests and Mold:
Larry OG seeds are THC dominant strain with concentrations of up to 22% THC.
OG lovers, rejoice. Larry OG is a real prize — each bud represents the height of the OG archetype. Dense, conical buds mix with golf-ball nuggets in a grab-bag of frosty fire.
Growing Larry OG Seeds
About Larry OG Seeds
Looking for an OG that smacks of loud, gassy lemons soaked in fuel? Your search is over — Larry OG is what you want.
Also known as Lemon Larry because of its strong overtones of citrus, Larry OG marijuana is balanced hybrid and potent mood elevator. With 24% THC content, you can expect to feel almost immediately soothed by its indica heritage, coupled with a euphoric high that is surprisingly focused. Despite that cherry uplift in mood, save Larry OG marijuana for the evening, because a steady sleepy feeling sets in over time, which gets more pronounced the more you smoke. Popular among patients, it's ideal for treating mental health disorders and chronic pain conditions, as well as for patients suffering from appetite loss.
With the ability to deliver a smile as effectively as another famous Larry we know, Larry OG feminized mairjuana seeds are a legend in their own right, delivery worry-free relaxation on a cloud of citrus/pine smoke.
Larry OG feminized marijuana seeds are known for producing dense nugs and a shock of burnt orange pistils that are longer than average. Larry flourishes indoors, in a greenhouse, or a grow tent, but because some patience and attention is required to maintain it's often statuesque height, it's considered one of those kinds of strains better suited for intermediate gardeners who have some experience cultivating finicky marijuana seeds.
Description
A toke of Larry OG is like taking a bite of fresh meringue pie, except the sticky sweet taste of this potent marijuana will leave you feeling relaxed and worry free.
You've got a good friend in Larry OG feminized marijuana seeds – order now!
Fem seeds- Larry OG x Tahoe OG S1
Reg seeds- Larry OG x SFV OG Kush IBL Male
Larry OG is the famed Larry OG clone coming from Orange County (OC), California. This was a famous cut that was originally given to Larry after the clone came from Tahoe in NorCal. We outcrossed that for our male/female seeds with the SFV OG Kush IBL male. The female seeds are Larry OG crossed with the Tahoe OG S1 reversed male. Plant produces very,very large yielding OG buds, pure lemon pinesol, kersone fragrance, great tasting, great hitting high THC. Has a thick stem with a good plant structure more of a solid Indica type hybrid. Mutliple Hybrid Cannabis Cup award winner. She is a champ, 65-70 day flowering time.
Larry OG Kush is an indica/sativa variety from Cali Connection and can be cultivated indoors (where the plants will need a flowering time of ±56 days ) and outdoors . Cali Connections Larry OG Kush is a THC dominant variety and is/was never available as feminized seeds.
Here you can find all info about Larry OG Kush from The Cali Connection. If you are searching for information about Larry OG Kush from The Cali Connection, check out our Basic Infos, Gallery, Strain Reviews, Shop-Finder and Price Comparison, Lineage / Genealogy, Hybrids / Crossbreeds or User Comments for this cannabis variety here at this page and follow the links to get even more information – or list all Larry OG Kush Strains (±3) to find a different version. If you have any personal experiences with growing or consuming this cannabis variety, please use the upload links to add them to the database!
Basic / Breeders Info
Yield: Large
Flowering Time: 65-70 Days
Awards: 2012- 1st Place, High Times Medical Cup, San Franscico
2013- 2nd Place "Best Hybrid", High Times Medical Cup, Denver
2014- 1st Place "Best Hybrid", High Times Medical Cup, Denver
Cali Connections Larry OG Kush Description