DSS Services Ltd
Prezviter Kozma 3
Plovdiv 4000, Bulgaria
E-mail: [email protected]
Cannabis seeds are sold to customers over the age of 18 and are sold strictly for souvenirs or storage purposes only. The cultivation and germination of cannabis seeds is illegal in most countries. We advise customers to check the laws in their country before ordering.
Genetic: Super Skunk x Big Skunk Korean x Afghani Hawaiian
80% Indica / 20% Sativa
Flowering: 8-9 weeks
Minimum yield: 12-15 grams
Here you can find all info about Lavender from Soma Seeds. If you are searching for information about Lavender from Soma Seeds, check out our Basic Infos, Gallery, Degustation, Awards, Cannabinoids, Strain Reviews, Medicinal Properties, Shop-Finder and Price Comparison, Lineage / Genealogy, Hybrids / Crossbreeds or User Comments for this cannabis variety here at this page and follow the links to get even more information – or list all Lavender Strains (37) to find a different version. If you have any personal experiences with growing or consuming this cannabis variety, please use the upload links to add them to the database!
Soma Seeds' Lavender Description
Lavender from Soma Seeds is available as regular and feminized seeds. In 4 seedbanks, we found 18 offers between EUR 39.00 for 3 regular seeds and EUR 173.50 for 10 feminized seeds. If you are looking to buy Lavender Cannabis Seeds from Soma Seeds somewhere – have a look to our Lavender Price Comparison page with all current offers from all the connected seedbanks and shops – or visit one of the following tested, trustworthy and recommended seed-shops directly to check out their current Lavender offers: Cannapot Hanfshop, Herbies Head Shop, Linda Seeds | Linda Semilla and Oaseeds.
Lavender is a mostly indica variety from Soma Seeds and can be cultivated indoors (where the plants will need a flowering time of ±60 days ) and outdoors . Soma Seeds' Lavender is a THC dominant variety and is/was also available as feminized seeds.
Basic / Breeders Info
Soma #10 brings together a world of weed. Strains with histories that traverse Afghanistan, Hawaii, Korea, the U.S, and Europe are all melded together in this 3-way cross. An exotic looking strain, Soma #10 develops the darkest purple coloration you can imagine. The color is intense, with the leaves turning nearly to black at the ends, they are so deeply saturated with color. The extra dense buds give off a sensually spicy smell akin to Afghani hash. The high calyx to leaf ratio and the legginess of this plant make for simplified manicuring. While not as tall as the Haze strains, Soma #10 can shoot to tall heights when allowed an extended vegetation period before being placed into the flowering phase. If grown in a sea of green, Soma recommends a shortening the veg cycle in order to control the height. This strain will also do well as a multi-branched plant. Outdoors, this variety can thrive in a most temperate zones, although arid climates known for their rich agricultural promise are of course optimal. Soma #10 has a flavor that is similar to Afghani hash, producing a captivating high that circulates through every chakra. A terrific evening or rainy day smoke, Soma #10 will leave you feeling relaxed and mellow, possibly to the point of sleep.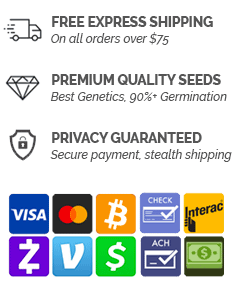 Lavender cannabis is a mellow smoking strain with a cerebral high that steadily builds. After about 20-30 minutes a carefree and relaxed energy gently circulates through the body and leaves you ready for bedtime. Lavender is an ideal strain for nighttime use as it naturally encourages sleep. Even experienced users may find it hard to stay awake after sampling Lavender. Edibles made with the Lavender strain are a great option for those looking for a full night of deep sleep.
Lavender is known for having high levels of THC. Samples range from 16-27% THC and CBD measures from .5-1%. Lavender is a popular medicine for many reasons but is mostly used for relaxation and treating insomnia. Some of the other medical benefits include reducing anxiety, depression, calming GI inflammation, and even helping to reduce nicotine cravings.
Lavender is an elegant and unique strain with an exotic appearance. Lavender buds display a stunning range of purple to dark silver tones throughout the buds and leaves. The buds are relatively dense and have a high calyx to leaf ratio, making for easy trimming. Matured flowers maintain an impressive trichome content that gives this strain a tremendously frosty appearance.
Lavender, also known as Soma #10 is a 60/40 indica dominant hybrid created by Soma Seeds in Amsterdam. The Lavender cannabis strain is one of the most sought after strains for medical use in the United States thanks to its soothing effects and adaptability when growing. Lavender is a cross of Super Skunk, Big Skunk Korean, and Afghani Hawaiian. The Lavender strain manages to be stable and easy to grow while exhibiting the more desirable traits of the old school strains.
Lavender Strain Effects
Lavender strain is a 60/40 indica dominant hybrid and is one of the most sought after strains for medical use in the United States thanks to its soothing effects and adaptability when growing.
Lavender plants give off a honeycomb and floral aroma. When dried and cured, the buds reveal a seductive spicy Afghani hash-like taste. When smoked or vaped Lavender tastes like a mixture of red grapefruits and cookie dough with some lingering earthy and sweet tea flavors.
Lavender is rich in the terpenes beta-caryophyllene, myrcene, terpinolene, and linalool. The linalool even though expressed in smaller amounts in the plant comes through and overpowers the other flavors. Linalool is common in many herbs like lavender and mint as well as in citrus fruits, spices, and different types of tree bark. Many indica strains have high amounts of linalool terpene which contributes to the soothing and sleep-inducing qualities found in some cannabis strains.
Cannabinoids
Lavender seeds are perfect for beginner growers due to the ease of growth and resilient nature of the plants. Plants grow well both indoors and outdoors with the best yields achieved in dryer conditions. Lavender tends to stretch rather tall during later in the vegetative cycle so it's recommended to top it and grow her as a multi-branched plant. Lavender is a hearty strain that takes 9-10 weeks to finish flowering indoors. Outdoor plants will mature around the middle of October. Lavender grown indoors can produce an average yield of 11oz/m2. Outdoor gardens typically produce about 9oz/plant.