MEDICAL CONDITIONS:
Lemon pound cake weed strain is medium to large in size, with fluffy buds that are bright green with light green and yellow covered in dark and burned orange pistils. A vibrant profile of colors from blues and purples to olive greens.
Lemon pound cake is sativa dominant hybrid [ 70% Sativa / 30% Indica ] marijuana strain with high THC levels and CBD content of less then 1%. THC to CBD ratio could be as much as 100:1 if the plant's CBD content is 0.2% or less. Known to many as Lemon Cake, Lemon Cheesecake is considered a great wake and bake strain.
Plants can be grown indoor and outdoors, with a flowering period of approximately 9 – 10 weeks, with outdoor harvest coming in mid October. This strain is grown indoors due to its short to medium height with plants yielding an above average crop. Make sure to have exhaust fans and carbon air filters as this strain ix extremely smelly. The sativa genetics are obvious when growing lemon pound cake seeds with an indoor yield is 18 ounces per square meter and outdoor yield of up to 25 ounces or more per plant. Expert growers who want best results harvest after harvest use feminized marijuana seeds to guarantee that all plants are female. The strain is fairly mold and bug resistant. We advise consulting the cannabis community for more grow tips.
MEDICAL BENEFITS:
Effects from can lasts from 2 to 5 hours depending on consumption. Feelings of euphoria and a head high followed by a calming effect leaving you completely energized and focused for hours. This strain helps to stimulate relaxation and promotes creativity. Dry eyes and dry mouth are common side effects, so have some eye drops and drinks ready.
Lemon pound cake medical marijuana is a popular strain for medical users in need of a successful and fast acting way to treat chronic pain and muscle spasms. Recommended by experienced smokers for stress, depression, nausea, fatigue and headaches. These are suggestions and are not intended as professional medical advice.
The delicious flavor is sweet and earthy sometimes laced with undertones of vanilla, making it a great strain for those who simply want to enjoy a smooth and flavorful high. Reviewed as skunky and tropical citrus that gives the way to lemon lime cake and lemon cheesecake.
Origin:
This cannabis produces one of the strongest fragrance of any strain, combining cheese, skunk, musk and citrus aroma. Has a pungently orange smell that displays hints of pine that tops of with cheese and lemon.
Created through cross of lemon skunk and a dangerously powerful OG cheese strains created by Heavyweight Seeds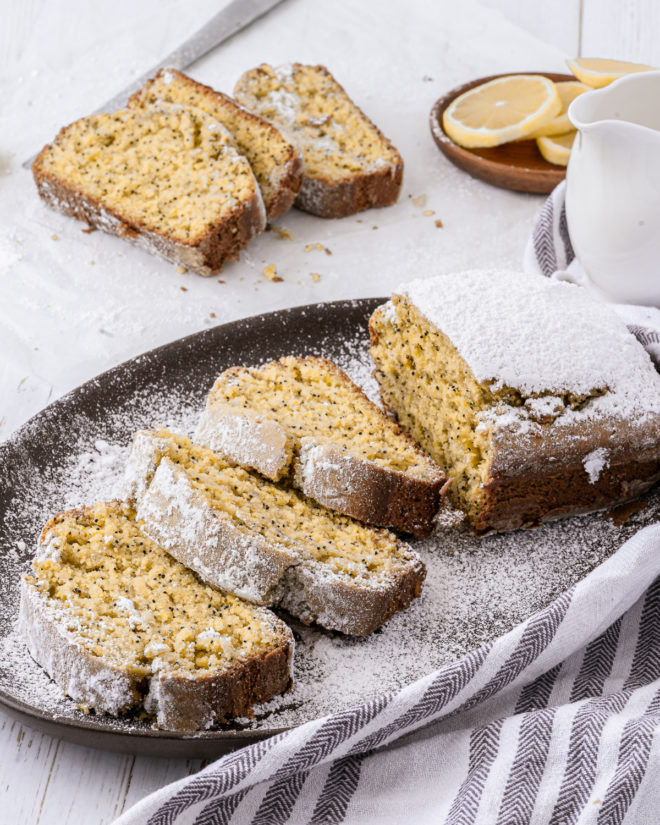 1 ½ baking powder
Vegan Lemon Poppy Seed Cake Ingredients:
1 ½ tbsp poppy seeds
"Do you have to soak poppy seeds before baking?" And other poppy seed questions, answered:
½ tsp baking soda