Stitch's Love Potion Auto is a feast for the eyes as well as the mind and body. It is a beautiful plant whose display of colour runs from light green through pink to purple as maturity closes in. It is 80% sativa with 5% indica and 15% Lowryder genetics.
The aroma it produces is reminiscent of a certain fruity chewing gum with notes of peach, strawberry and mango and this follows through onto the palate. THC production is 17% with low 0.3% CBD. The effect is a feeling of immense well-being, happiness and joy. Stitch likens it to the effect of MDMA (ecstasy) and claims that it gives a very sensual high and one which enhances sexual pleasure.
Stitch's Love Potion is a small to medium-sized plant that grows to between 50 – 100 cm. tall making it quite easily concealed in a garden. It grows briskly and will be ready to harvest in 70 – 75 days from germination. Yields are most respectable at 40 – 110 gr/plant. The buds of this cannabis strain are big with swollen, resin-covered calyxes.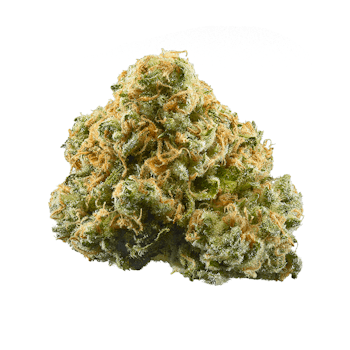 Love Potion #9 is an indica-dominant strain with a sweet, fruity flavor and potent effects best suited for evening use.
Buy Love Potion #9 weed near you
31 people told us about effects:
Ready to try this strain?
Shop Love Potion #9 products near you