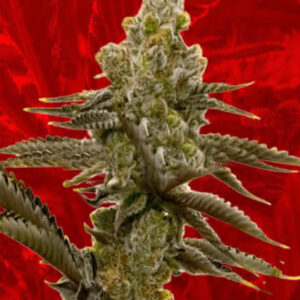 The LSD strain is a cross between the Mazar indica and old Skunk variety, bred and first released in seed form by Barney's Farm. The LSD strain has gained massive popularity across the US and worldwide. In 2008, LSD won 3rd place in the Indica category of High Times Cannabis Cup. In recent years, several marijuana seed shops have produced their own versions of LSD for sale.
Buy the best LSD feminized seeds to grow for heavy psychedelic marijuana harvests. Fast stealth shipping to all 50 states of the US. We have sourced the best LSD seeds for sale from our trusted marijuana seedbanks—ILGM, Seedsman, Crop King, and Sonoma.
LSD is a potent indica/sativa hybrid marijuana strain named for its extremely psychedelic and cerebral high, similar to an acid trip. The effects start with an upbeat sense of well-being that induces euphoria and creativity, progressing into a heavy body stone. LSD marijuana has a deep, musky smell and a nutty, earthy taste. Up to 25% THC content.
LSD is a cinch to grow and adapts well to all growing methods, making this a great strain for beginners. Buy LSD feminized seeds now to get your hands on these psychedelic genetics. Provided enough water, nutrients, and light, LSD will give the grower high yield returns exceeding 500 g/m2. Flowering time indoors is 8 weeks. Outdoors, the plants are ready to harvest during the first half of October.
LSD Origin and Genetics
LSD Strain Description
DSS Services Ltd
Prezviter Kozma 3
Plovdiv 4000, Bulgaria
E-mail: [email protected]
Cannabis seeds are sold to customers over the age of 18 and are sold strictly for souvenirs or storage purposes only. The cultivation and germination of cannabis seeds is illegal in most countries. We advise customers to check the laws in their country before ordering.