Marijuana Horticulture: The Indoor/Outdoor Medical Grower's Bible – New greenhouse and outdoor growing chapters make this a book both indoor and outdoor growers will keep under thumb. The other 15 chapters (17 total) are all updated with the most current information, completely rewritten and significantly expanded.
Marijuana Grower's Handbook: Your Complete Guide for Medical and Personal Marijuana Cultivation – This book contains the latest knowledge, tools, and methods to grow great marijuana—indoors and out. Use the most efficient technology and save time, labor, and energy. Ed Rosenthal has been teaching people how to grow marijuana for more than 30 years.
Grow Your Own: Understanding, Cultivating and Enjoying Marijuana – The full-color, photo-illustrated book explains everything from the history of marijuana, to what individual cannabinoids and terpenes do, to the different ways to consume pot ― and yes, a detailed explanation of all the ways to grow it. – Rolling Stone
The Cannabis Grow Bible: The Definitive Guide to Growing Marijuana for Recreational and Medicinal Use – The most comprehensive guide to marijuana gardening ever written is back with all new information and updated advice for cannabis enthusiasts. Over 200 additional pages of all new information are included in this book, from all new lighting equipment and techniques, to highly advanced cannabinoid extraction techniques and detailed, step-by-step gardening guides for novice and professional growers alike.
The Cannabis Encyclopedia: The Definitive Guide to Cultivation & Consumption of Medical Marijuana – It explains all the essential techniques to grow indoors, outdoors and in greenhouses. All gardening practices are well-researched and illustrated with easy step-by-step examples and instructions.
As an Amazon Associate, I earn a from qualifying purchases. Please consider supporting this page by purchasing through the above links. Much appreciated.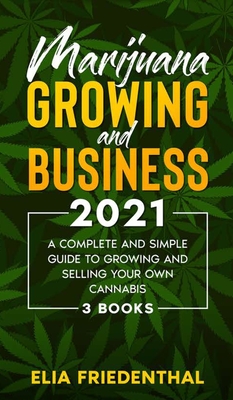 We have quite a few techniques to choose from or combine
"How much will electricity cost each month?"
"What if my plants get sick?"
If you're considering growing weed, it costs as little as $300 to get started growing or a bit more for a semi-automatic, high-yielding bubbleponics grow system.
If you're just growing a few marijuana plants for personal use, it will cost you $20-$100+/month for electricity, depending on what grow lights (electricity) and nutrients you use.
"How can I increase my marijuana yields?"
If you run into problems, our "diagnose your plant" CHAPTER will help you figure out what's wrong The most common issue a grower runs into is a pH imbalance. Barring that, your marijuana plants likely either have a nutrient deficiency, heat or light stress, or are being attacked by some sort of marijuana mold, pest, or bug.