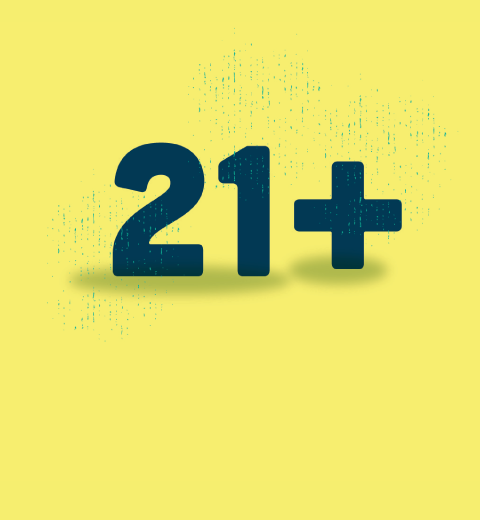 Recreational users of legal age may possess the following amount of marijuana and marijuana products while in public:
You can't buy marijuana in another state and bring it into Oregon, nor can you take it from Oregon across state lines. That includes to and from Washington and California where recreational marijuana is also legal. Taking marijuana across state lines is a federal offense.
How much recreational marijuana may I possess if I'm of legal age?
There are limits to the amount of marijuana and marijuana products that adults 21 and older may possess at any one time.
Can I travel with recreational marijuana?
Please share this information with someone you know. Some aspects of the law are still being determined. To stay up to date, sign up for our e-newsletter or find us online. www.facebook.com/whatslegalOR | @whatslegalOR
The patient can designate a caregiver and a grower who are similarly protected. Collectively, these three people may possess up to 24 ounces of "usable marijuana," which includes hashish. A grower is only allowed to cultivate for four patients, but an unlimited number of patients may designate the same location for their growsite.
Industrial hemp is defined as Cannabis sativa with a crop-wide average THC concentration of less than 0.3 percent. Industrial hemp is an agricultural commodity with thousands of applications, including clothing, cosmetics, construction materials, food, fuel and paper. Production, possession and commerce in industrial hemp have been legal in Oregon since Jan. 1, 2010 (SB 676). In 2015, the Oregon Department of Agriculture finalized rules implementing the Oregon Industrial Hemp Program. The Oregon Department of Agriculture issues licenses to cultivate and process industrial hemp, as well as licenses to produce and sell agricultural hemp seed. Industrial hemp farmers are required to cultivate a minimum crop of 2.5 acres.
Medical Use
A person who suffers from a debilitating medical condition (from a limited list of mostly severe physical conditions and PTSD) and who has been so diagnosed by an Oregon licensed medical doctor or osteopath (an MD or DO) and who registers with the Oregon Health Authority is protected from arrest and prosecution under state laws so long as the patient with a registry identification card stays within the limits allowed, and does not do any of the prohibited things set forth in ORS 475.316. The limits are:
Industrial Hemp
As of Aug. 1, 2015, most of this law is contained within Ballot Measure 91 (2014) as amended by HB3400 (2015). The law allowing adult sales at medical marijuana dispensaries is in SB460 (2015).
Unlike alcohol, there is currently no breathalyzer test for the presence of thc in the blood, but police have drug recognition evaluators conduct tests to determine if a driver is impaired. If the tests suspect a driver is under the influence, Oregon implied consent laws allow police to conduct breath, blood, or urine tests to obtain evidence of drug use.
Industrial hemp is defined as the plant Cannabis Sativa with a THC level of less than 0.3%. Industrial hemp in Oregon is regulated by the Oregon Department of Agriculture (the ODA). The ODA issues two type of permits: 1) a grower permit and; 2) a handler permit. These permits are substantially easier and cheaper to obtain as compared to OLCC licenses, and there are much fewer restrictions. If the samples exceed the THC limit, the product must be destroyed. Similarly, processed hemp is required to be tested for THC levels prior to sale. Once the processed hemp is sold by a processor it is considered an agricultural commodity and is not further regulated by the ODA.
Cannabis Use Restrictions
In 2005, Oregon created the current medical card program and allowed the patient to reimburse their growers for certain growing expenses. They also increased the allowable limit to 24 ounces of usable cannabis and six plants. In 2012, Oregon created a medical registry system which permitted medical marijuana dispensaries by state-issued license.
The Controlled Substances Act (CSA) does not differentiate industrial hemp from recreational cannabis, so hemp and marijuana are treated the same: both are illegal. The CSA does have an exemption for dried mature stalks and sterilized seeds, but there is no economically significant amount of CBD in these parts of the plant, so they are only good for rope and ship sails. This inconsistency in federal law creates confusion and a potential problem for exporting CBD oil out of Oregon or the country. Congress recognizes this issue and the Senate's version of the 2018 Farm Bill would fix the problem by legalizing industrial hemp. As of this writing, the House version of the bill does not include hemp legalization, but the hemp legalization portion of the Senate's version, backed strongly by Mitch McConnell and other senate republicans, is widely expected to be passed in the final version of the bill. In addition, the omnibus spending bill they included a provision that prohibits the Department of Justice from using budgetary funds from prosecuting industrial hemp activities conducted in compliance with state industrial hemp pilot programs developed under the 2014 Farm Bill.
Illegal Acts Related to Cannabis
While it is legal to possess cannabis in almost any location in the state, the use/consumption of cannabis in Oregon is restricted to private property. Use includes smoking, vaping, eating, or drinking a cannabis product. Private property includes personal residences and may include temporary lodging such as hotels, provided that it is permitted by the property owner. However, public areas of a hotel or apartment complex include hallways, lobbies, or pools. There is no public consumption or consumption on property that is open to the public, such as such as streets, sidewalks, parks, bars or restaurants at the time of this publishing. It is being considered for the 2019 legislative session.