If you are looking to grow your own cannabis plants, it makes sense you want to give your babies every possible benefit. Just like parents with their children, your plants quickly become your pride and joy, which you want to see grow big and strong. As such, you may be tempted to use a little MiracleGro to lend a boost. After all, it's bound to help. It's in the name, right?
What Is MiracleGro?
Some growers do report using MiracleGro successfully, but it is the minority. Those who find success commonly use vastly watered down amounts of MiracleGro. All in all, it is just easier and safer to avoid using it altogether. You don't want to ruin all of your hard work when you don't have to.
What Can You Use Instead of MiracleGro?
What do you think of using MiracleGro to fertilize cannabis? Are you one of the few who have used it successfully? Do you have a better fertilizer not mentioned here? We'd love to hear about it in the comments below.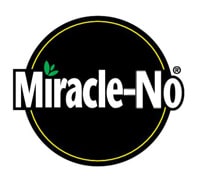 Avoid Miracle-Gro Soil for Growing Weed!
The biggest problem with the standard Miracle-Gro nutrient formula is that it's one formula for the entirety of the plant's life cycle. Even if the standard Miracle-Gro plant food is decent for the first stage of your plant's growth, it won't be good for the budding/flowering phase. The ratio of nutrients your plants need changes drastically between seedling and full flower. Marijuana grows best with a nutrient system that accommodates their changing nutrient needs.
Many of us have grown up seeing Miracle-Gro being used in our homes, so we know that it works for 'regular houseplants'. Cannabis is just a tough weed, so Miracle-Gro should be great for it, right?
There's nothing inherently wrong with Miracle-Gro nutrients, and if you're willing to learn about nutrients, you can use the various different formulas and get a cannabis plant to grow. For example if you're using regular soil, you could use the standard Miracle-Gro formula for vegetative, and their "bloom" version for the cannabis flowering stage.
What's worse than the standard Miracle-Gro nutrients is the original Miracle-Gro soil. Standard Miracle-Gro soil has "time-released" nutrients which contain high levels of nitrogen. While this formula will work okay in the cannabis vegetative stage (the first stage of life), the nutrients will continue to be slowly released throughout the plant's life including during the cannabis flowering stage, which is not good.
MG potting mix is fine for growing. If you are used to it you will not like their MG moisture control soil. Water seems to run right off.
WARNING — I have twice lost seedlings because the emerging plant got trapped in the soil by a large chunk of wood in the potting mix.
I run the MG potting mix through a screen that filters out the larger chunks of wood in the soil. Also, twice in 2 years I have had some kind of vine-looking
thing growing in my pot along with the bean. Something that came in the soil and grew. Watch for that. I sent a note telling the MG people and they sent me a check for $10.24.