Here you can find all info about Miss U.S.A. from DNA Genetics Seeds. If you are searching for information about Miss U.S.A. from DNA Genetics Seeds, check out our Basic Infos, Shop-Finder and Price Comparison or Lineage / Genealogy for this cannabis variety here at this page and follow the links to get even more information. If you have any personal experiences with growing or consuming this cannabis variety, please use the upload links to add them to the database!
Miss U.S.A. is a mostly indica variety from DNA Genetics and can be cultivated indoors (where the plants will need a flowering time of ±63 days ) and outdoors . DNA Genetics' Miss U.S.A. is a THC dominant variety and is/was only available as feminized seeds.
Basic / Breeders Info
Flowering Time: 9 weeks
Indica: 60% | Sativa: 40%
Yield: 450-500 g/m2
Height: Medium
Indoors it grows fast and into a decent structure with a larger central stem than the side branches. This allows you to place around 12-16 plants per square meter. If you prune the lower branches and give them very few growth days before flipping them you can get enormous yields. It should take 60-65 flowering days and it can produce up to 400 g per square meter.
Miss USA by DNA Genetics is the perfect combination between one of the best Kush strains and one of the most delicious modern cannabis plants; Strawberry Banana. The resulting plant produces enormous branches full of resinous buds that'll have you coming back for more. It's easy to grow too, and produces quite the yield.
By buying this product you can collect up to 6 loyalty points. Your cart will total 6 loyaltypointsrsi that can be converted into a voucher of € 1.20 .
How to Grow Miss USA Outdoors
Outdoors, when planted in the ground or in Fabric Pots like they do in California, you can grow this strain up to 2 m tall and quite wide, capable of producing over 600 g with the right care. Its open structure should allow light to reach the middle parts, filling out the plant completely. It should be ready to harvest towards the beginning of October, producing quality buds from which you can make professional extracts.
Miss USA combines two of the best modern strains in order to offer a delicious strain that'll have you coming back for more.
Its flavor is incredibly marked and hard to forget. It produces Kush notes alongside citric and diesel tones that are combined in a fruity haze that's similar to strawberry and banana. Its effect is a potent combination between a mentally and physically relaxing sensation – it's best to consume if you don't have important plans after.
How to Grow Miss USA Indoors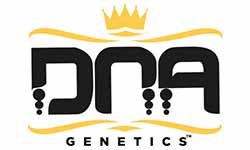 Heavier orders over 2kg
FREE over £75
Express Upgrade
FREE over £75
Standard delivery
Producing light green and heavily coated buds with heavy formations of crystals that await you! Grow your own with Miss USA today and you will see she is the finest out of the bunch, a true winner.
The two world's most cup winning strains Kosher Kush and Strawberry Banana team together to create the legend that is DNA Genetics MISS U.S.A. These strains has been causing a storm over in California for its good yields, great aroma and awesome returns for concentrates. MISS USA is a great variety for first time growers as well as experienced connoisseurs.
We do not charge any more for delivery to Scottish Highlands or other rural / remote mainland addresses but please allow an extra couple of days for delivery.