As you can imagine, these four personalities make a great comedic quartet, and this 2013 film directed by Rawson Thurber received great reviews. It grossed $270 million, an impressive box office margin compared to the $37 million budget. It was also nominated for four People's Choice Awards. It also won two MTV Movie Awards and was nominated for 4 more.
Leave it to the 90's to produce a great comedy about cannabis when a couple of friends end up taking an extra potent dose of marijuana. However, Half-Baked wasn't so popular in when it was released in 1998. In fact, it failed at the box office and the negative reviews would have been considered the equivalent of the crowd throwing tomatoes at the performers.
There should be at least one cannabis documentary on your list, and it should be The Culture High , a 2014 feature-length film all about marijuana prohibition and the war on drugs in the U.S. It's the sequel to the 2007 documentary The Union: The Business Behind Getting High, so if you haven't watched that yet, that's a good place to start.
The plot is based on two stoners, played by Cheech & Chong, who accidently smuggle a marijuana van from Mexico to L.A. The catch is that the van is made entirely of marijuana. As is common in 70's comedies, there's an incompetent police officer on their trail. Together, it's a recipe of hilarious misadventures.
We're the Millers
The plot involves a server of process (Rogen), the person who serves people with lawsuits, and a marijuana dealer. They go on a hilarious adventure after witnessing a murder by a hitmen and a corrupt police officer.
He's mistaken for a millionaire with the same name, whose wife is kidnapped. The Dude must find a way to save the wife before it's too late, and he uses his bowling buddies to help him out.
The Culture High is rated 8.5/10 on IMDB and was nominated for Best Screenwriter Non-Fiction, Best Overall Sound, and Best Narrator at the 2015 AMPIA Awards. It also won Best Documentary at those awards. It's highly informative and very well done.
Half-Baked
With this growing interest in cannabis, we've seen a lot more of it in the media. Cannabis lovers will enjoy sitting back and watching a few classic cannabis-themed movies in 2020 and to try a detox pill go to this page.
The original Harold & Kumar film begins with this 2004 film. What happens when you mix two stoned guys and the fast food chain White Castle? A sequence of silly misadventures, of course. Their comical adventures include feeling from the police (many times), being knocked out by a tree branch, running from a cheetah, and even a little romance.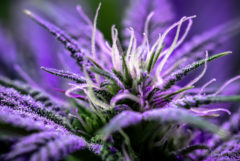 I've seen some of these, but need to check out the others. Thanks for sharing! I found some weed jokes https://www.youtube.com/watch?v=s4Wg8e0NkhU&list=PLiGtKsnt1S02hcWCuFoL2jL-RjjukqDAO&index=18
Interesting fact: CNN's DOC series
Director: Brett Harvey
Documentaries are the perfect way to open people's eyes, so it's no surprise that there's a whole series of high-quality documentaries about cannabis that dispel myths and half-truths. We have selected 10 of the best for you. Lights, camera, action!
Comments
Director: Brett Harvey
The following 10 films highlight cannabis from different perspectives and allow smokers, producers, scientists, doctors and politicians to have their say. Overall, they provide a clear overview of a controversial, misunderstood and political plant.
Great Grass, Big Benefits!
https://vimeo.com/318117846
Related post
Grass is Greener, a must see movie.
Just love it. Very interesting and informative.
Director: Rod Pitman