Nepalese Jam (aka Nepal Jam) is a sativa variety from ACE Seeds and can be cultivated outdoors (where the plants will need a flowering time of ±100 days ) . ACE Seeds' Nepalese Jam is a THC dominant variety and is/was also available as feminized seeds.
Here you can find all info about Nepalese Jam from ACE Seeds. If you are searching for information about Nepalese Jam from ACE Seeds, check out our Basic Infos, Gallery, Degustation, Strain Reviews, Direct Comparisons, Shop-Finder and Price Comparison, Lineage / Genealogy, Hybrids / Crossbreeds, User Comments or Threads for this cannabis variety here at this page and follow the links to get even more information – or list all Nepalese Jam Strains (2) to find a different version. If you have any personal experiences with growing or consuming this cannabis variety, please use the upload links to add them to the database!
Basic / Breeders Info
GENETICS: Nepalese X Jamaica '85.
ACE Seeds' Nepalese Jam Description
Nepalese is a strong and compact highland sativa with fast flowering and good resistance to cold climates. Its dense and resinous flowers produce a first class hash. The Nepalese female was pollinated with a Jamaican male to increase vigour and yield, maintaining the Nepalese sativa behaviour.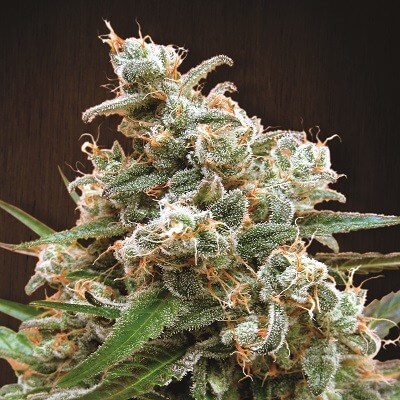 Alchimia presents the feminised version of Nepal Jam from Ace Seeds, a Sativa-dominant hybrid giving hardy plants with a warm, positive effect and sweet, exotic flavours.
Nepal Jam is composed of a Nepalese landrace line characterized for its resistance, its rapid flowering and its plump, resin-coated flowers. In order to improve the vegetative vigour and yield of the Nepalese, ACE added a touch of Jamaican landrace, bringing its positive high without losing the character of the Nepal Highland.
Nepal Jam, a superb Sativa for outdoor growing
The result is a 60/40 Sativa – Indica hybrid with compact growth and a columnar structure, adapting very well to indoor cultivation, especially in SOG (Sea Of Green). Showing great resistance to cold and rain, she gives excellent results in outdoor cultivation even in the less favorable areas, being able to finish ripening even when the season deteriorates. The flowering time of Nepal Jam is 8 to 9 weeks, for a harvest between late September and early October outdoors.
Nepal Jam, an easy-to-grow Sativa
The harvest of Nepal Jam gives dense and fleshy flowers, coated with resin and giving off a delicious fragrance. The aroma of Nepal Jam is sweet, combining creamy notes of caramel and honey, with a terpene profile composed of a majority of beta myrcene, accompanied by beta pinene, camphene, alpha pinene and linalool, nerolidol, beta- caryophyllene and guaiol. Its effect is warm and enveloping, plunging us into a calm and positive high.
Excellent strain for rainy and cold climates, and for indoor growing.
Nepal Jam has been grown in a great variety of climates: warm or cold, dry or wet, including northern countries from Central and Eastern Europe.
The Nepalese was crossed with a touch of Jamaican'85 to add vigor, yield, bluish colors and the classic positive Jamaican effect to the final hybrid, whilst maintaining the compact original nepalese behavior.
Additional Information
The Nepalese is a strong and compact highland sativa with short flowering and excellent resistance against mold and cold.
Its dense and resinous flowers produce first class hash.
Genetic analyses show that Nepal Jam has a unique genotype and low genetic variability. Due to its stability, adaptability and resistance, we highly recommend Nepal Jam for breeding projects, and to develop fast flowering hybrids of warm and expansive effects.
TERPENE ANALYSIS