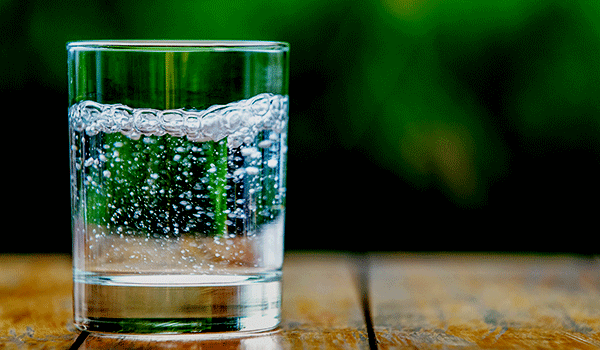 If you've tried all our tips above and still haven't managed to germinate your seeds, it's likely they are beyond the point of return. To avoid having the same problem next time, here are some tips to help you store your seeds:
Try dropping your old seeds into a glass of sparkling water. The CO₂ in the water should help the seeds absorb more moisture, encouraging them to sprout. You can also add some fulvic acid to the water to help break down the shell of your seeds. You'll only need about 2.5ml of acid for a glass of sparkling water (roughly 250ml).
This is a very popular way to germinate seeds. And for good reason; it's pretty successful. Here's how to germinate your cannabis seeds using paper towel:
• Some seeds won't germinate at all. Unfortunately, old seeds sometimes just don't sprout. So, if you try all of the tips below and wait patiently without any luck, it's likely your seeds are just too far gone.
LET MOTHER NATURE DO HER THING
Old cannabis seeds can be hard to germinate. Luckily, there are a few techniques that can help them sprout, even if they've been forgotten for some time.
To help older seeds along, it's a good idea to try scarring them. To do so, simply line the inside of a matchbox with some fine sandpaper, place your seeds inside, and shake the box for a minute or so. This will help make some small cuts in the seeds' outer shells to help them absorb some moisture.
If this isn't enough, you can try carefully (and very gently) using a sharp knife like a Stanley blade to remove the ridge running along the middle of each seed. This should expose the inside of the seed a little, helping it absorb moisture and, hopefully, giving it a better chance of germinating.
TRY GERMINATING YOUR SEEDS IN CARBONATED WATER
One of the main reasons old cannabis seeds don't germinate is because they tend to have a very hard outer shell. Now, cannabis seeds naturally have a hard shell that helps protect them until the conditions are right for them to germinate. Over time, however, this outer shell can become so hard that it inhibits the seed from germinating altogether.
1. Place 2 pieces of paper towel inside a salad plate.
2. Dampen the paper towels and place your seeds on top of it.
3. Cover the seeds with another 2 pieces of damp paper towel, then cover the salad plate with another plate, and keep it in a warm, dark cupboard.
4. Check on your seeds every 2–3 days.
So, keeping them at a cool 6-8 degrees Celsius (42-46º F) is far better than a deep freeze. That will pretty much obliterate the heat element. To discourage any light from getting in, place the seeds in an opaque container.
Okay, so maybe you didn't have that information on hand when you scored your last round of seeds. Not to worry, there are quite a few clever, science backed tricks that you can employ to revive your little glory bombs.
Bring Out Your Dead
When all else fails, you may need to score (scratch or cut) the outer surface of the seed by mechanical means. This can be achieved in two ways: With sandpaper, or a steady hand and a sharp knife.
Wet Paper Towels
Once the seeds are done soaking, take them out of the mixture and rinse, then follow up with the soil or paper towel method.
So I am currently helping my Grandparents clean up their house. Mainly my grandfather's garage. I found this little jar with a bunch of seeds. I confirmed it with them. They had a few plants growing a bit over 30 years ago just for fun.
Now. I don't smoke, and I don't intend to. I'm just really curious to know if seeds this old, that were not stored so well could grow, or if they're dead at this point.