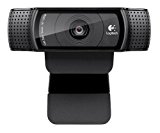 All plants do that. It partly has to do with their Circadian rhythms. Plants must put energy into keeping cell walls rigid to hold up the leaves. Kinda like using their "muscles". With plants like cannabis, the leaves tend to "rest" at night and "perk up" when they "think" the sun is going to come out.
The cotyledon leaves unfurl and start gaining height above the soil. You can see the first "true" (wrinkled) set of marijuana leaves nestled in between the cotyledons at first, and as time goes on these spread out to catch as much light as possible.
You can see the extreme stress the Pyrethrum combined with grow lights has put on the young plant.
Young plant burned by Pyrethrum while lights are on & recovery
Watch as the two new main colas at the top get wider and taller, while their connection to the base of the trunk is strengthened and thickened to support their growth.
This time-lapse video spans 2 weeks, a frame was taken every 6 minutes. 30 fps.
I sprayed Dr. Doom on this young plant to try to combat spider mites. Plant is under a 42w CFL. The main apex was also burned which stopped growing but eventually a new one formed off center. New leaves sprouted just above the cotyledons as well. Don't spray pyrethrum-based products with any grow lights still on! Pyrethrum is an ingredient in certain insecticides. In this case it came from Dr. Doom. Pyrethrum is very photoreactive so because it was sprayed with the lights on it created a bad situation on the plant as you can see. It almost appears to burn it. The growth was very gnarly for awhile afterwards!
New Life – The birth of a marijuana plant from seed
This time-lapse video spans 7 days
After the plant is topped, notice that not just the top two, but all the growth tips on the plant begin growing out (the plant is becoming more bushy). This is due to a hormonal response that happens in the plant when the main cola is damaged.
Sexing can technically wait until the flowering stage, but cautious growers should remove them now.
There will be a ton of foliage at this point and the plants will want more water than seems possible. Any training should be done at this stage, as long as the plant is healthy and growing rapidly.
The rest of the growth is up to the plant, but when it seems to be getting close to harvest time flushing nutrients is important for quality tasting harvest. Simply flush the plants with pH-balanced water and stop administering nutrients at this time to ensure a good harvest.
4-6 week-old plant
Somewhere in this time frame is generally when the sex of a plant can be determined. The pre-flowers develop here, though they can be quite small, and once sex is determined it is time to separate the males from the females before any fertilization can take place.
The seed should be hard, dry and darker brown to grey before being used. Younger seeds won't "pop" as readily. It can take up to a week to 10 days for the plant to finally emerge from its seed, but once it finally does it is ready to be transferred into a more permanent location.
7-12 week-old plant
It can last anywhere from 3-16 weeks, so knowledge of the particular strain being used is crucial here.
The weeks involved for each plant are variable for a lot of conditions, but this is a good general gist of what each week and group of weeks involve for standard cannabis grow.
And the smell! Imagine being in a greenhouse full of… flowers. A treat for the senses. Like honeysuckle, but it's pot! Sometime in the near future, such a blissful botanical experience should be easier to have, sans all the driving up slippery, muddy dangerous roads and paranoia. You know how wine enthusiasts want to go to Northern California to visit the grape orchards and vinters' operations? Colorado has the right idea with their "pot tourism." It's a blast, and sorry Holland, but the American states that have legal or medical marijuana are simply 100x times better than your dinky little coffee shops.
If you are a cannabis aficionado, getting to visit a properly set-up marijuana "grow room" is an extra special treat.
FOLLOW US ON:
At the top of this desolate mountain was a small, but nicely appointed ranch house. HOW they would have ever gotten heavy machinery and bulldozers up there to construct this place was beyond me. Maybe they'd been airdropped? Who knew, but the operation ran on several electrical generators and the house had its own septic tank. I have no idea where the water came from or how it got there. A sizable plot of pot plants were growing outdoors, but these were cleverly covered from the view of any DEA helicopters by trees. In the basement were two varieties of pot growing under lights that I have never seen anywhere else. One was called "Blue Dragon" and it was cobalt blue and smoked like it was a candy-flavored vapor. Another was apparently a Chinese strain that was dark green and dark red, like Swiss chard meets a Venus Fly Trap. (Sadly I didn't get to try any of this exotic strain).
The first time I ever got to see a fairly large pot grow in the flesh was about sixteen years ago in Humboldt County. To say that it was out in the boondocks is an understatement. There were nearly no stop signs, let alone traffic lights (or any signs of electricity for that matter) for at least the last 30 minutes of the journey in the flatlands even before we began the uphill leg of the trip. It was the scariest time that I have ever spent in a car—in this case a big Ford Explorer—and the muddy dirt road was littered with the corpses of cars that had not made it over the years, and that had simply been left there. I mean this was scary.
When we arrived at the top of the mountain we were scaling, almost vertically it felt like, we got out to stretch our legs, pee and unlock the gate. I remarked that I felt like I needed a joint the size of my arm to calm my nerves, whereupon my host informed me that we'd yet to begin the second and far more perilous component of our journey. You know how you can be a total atheist, but pussy out and pray when you're really sweating it? That was me that night and I DID smoke a joint the size of my arm when we arrived, you'd better bet I did!
In any case, until that day, here's something that simulates the experience of visiting a grow room somewhat—minus the olfactory part—a time-lapse video of the marijuana plant's growth cycle, from sprouts to heavily crystallized goodness.