To grow cannabis outdoors, the bare minimum required is basic gardening tools, soil, water, and a spot in your backyard that receives ample sunlight.
How to grow marijuana outdoors
Whether using seeds or clones, many cultivators start growing their plants indoors to ensure they are not exposed to damaging weather conditions as they develop their initial root system. The plants can be transitioned outdoors when the weather and light conditions are ideal. Extending the indoor vegetative growth period can help increase yields and allow growers time to select the best plants to be moved outdoors.
Image lightbox
During the vegetative stage, water your plants thoroughly, then not again until the top 1 inch (2.54 centimeters) of soil has dried out. This can be every day or every four days, depending on conditions, but the time between watering will become shorter as the plant grows its roots. Container gardens tend to dry out faster than soil beds, so they'll need to be watered more frequently.
Sustained temperatures above 85°F will cause your plants to stop growing, while continued temperatures below 55°F can cause damage and stunting to plants, even death.
Silty soil is the ideal growing medium. It's easy to work, warms quickly, holds moisture, has good drainage, and contains a lot of nutrients. The best silty soil is dark, crumbly loam—it's fertile and probably won't need any amending.
Choosing the best outdoor cannabis grow site
You also want to consider privacy and security. A lot of people want to conceal their gardens from judgmental neighbors and potential thieves. Tall fences and large shrubs or trees are your best bet, unless you live in a secluded area. Also, most state laws require that you keep cannabis plants concealed from the street.
Silt soils
Most potting soils used in gardening are loam soils. If you've ever worked with potting soil, you'll know that its composition is rich and diverse, and it looks dark and hearty. Beyond texture and color, the soil should smell rich and alive.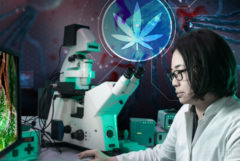 Any & all advice / criticism / namecalling will be much ppreciated for my, uh, research for my "story"….
Thank you & aloha….
If you are unable to access your plants on a regular basis due to security concerns, it is possible to set up a drip-feeding system so that your plants remain hydrated.
As well as this, soil fertility is important. Does the soil support a large amount and diversity of vegetation?
I planted to early my seedlings didnt start flowering to ypung but stunted it seems stoped growing will they continue as normall eventually
8. Pick the best time to harvest outdoor plants
For example, if living in regions in the far north or south of the globe, where year-round temperatures are cool and summer growing seasons are short, you will need to choose strains that are acclimated to such conditions. Picking the right strain means curating your strain choice to suit the climate that you will be growing in.
love this site could you give any advise on the automatic seeds i have just bought some off yourselfs cheers
You have definitely come to the right place, we have lots of great articles for you!
Advantages of growing in soil
Unfortunately, legal restrictions mean we can't answer grow related questions or give grow advice on this blog. However, we do have the Sensi Seeds Forum where you can browse through questions and share the experiences of a thriving community of cannabis and gardening enthusiasts. Also, other readers of this blog will often answer questions like yours. Sorry I can't be of more help, and I hope you continue to enjoy the blog!
It is important to check on your plants relatively frequently, especially if growing outdoors in pots that do not have access to groundwater in the soil.