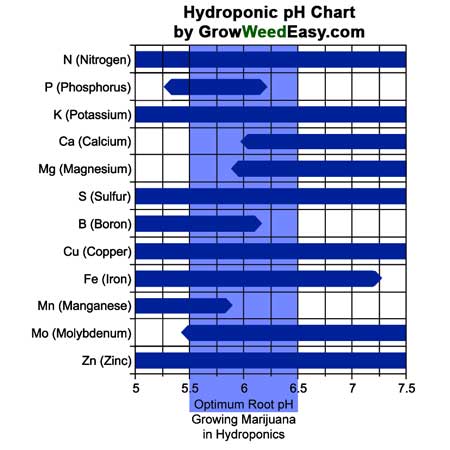 Digital pH pens look a bit like a thermometer. Basically you dip the end into your water and a digital readout on the screen will tell you the pH.
Whether you're using a pH control kit or a digital tester, basically you use your water sample to learn the pH. You have "pH Up" or "pH Down" solution to adjust if it's too high or too low.
1.) Always test the pH of water you give your plants (it takes under 5 minutes).
Hydroponics, Soilless or Coco
My pH pen isn't working
Continue this formula with each watering.
The amount of pH Up or Down you add will vary a lot depending on your water. If you're using very soft water than you will need just a tiny amount of fluid to adjust the water's pH since there's not much "stuff" in the water to buffer the pH. However, if you're using hard water than you'll need to add more.
In order to calibrate it, you'll need to hold the ON/OFF button for a few seconds while it's on until the letters CAL come up on the screen. Next, the meter itself will let you know what calibration liquid is needed – first, you have to use pH 7.00 and next you'll need to use pH 4.00. In order to keep it in decent shape, you'll need to clean it after every use and use maintenance solution when storing it to keep it working well and for much longer.
Adjusting the pH in your water can be so simple that it gets complicated if you don't have the proper tools and they aren't in decent condition. In order to do this correctly, you'll need to use a pH meter as well as specific liquid products used to adjust pH upwards or downwards. We're going to have a quick look at pH meters and liquids used for adjusting pH.
For a cannabis plant to grow to the best of its abilities, you need to keep in mind that pH levels shouldn't always be exactly the same; depending on the strain grown, the stage in which it is in (germination, growth, pre-flower, bloom), the growth medium and whether you're growing organically or using minerals, the pH level of your water should vary slightly.
Liquids used to reduce or increase the pH in nutrient solutions contain either acidic or alkaline ingredients, which can be organic and/or mineral. Plus, depending on the manufacturer, some pH adjusters can be specific for the growth period or for the bloom phase.
ADWA pH AD-100 Meter
The Guardian Bluelab Monitor is, without a doubt, the most sophisticated, professional and precise pH meter found in this post; it's a pH, EC and temperature meter that works continuously; it's a great idea for hydroponic and aeroponic grow set-ups, as these types of grows tend to need a lot more control when it comes to the water used.
When it comes to automatic watering systems, a large tank is usually used alongside an automatic pipe system which usually contains water and nutrients, enough to feed your plants for about one to two weeks. In order to adjust the pH and keep it balanced within the recommended pH value, we recommend using pH and temperature monitors so that you can have an eye on the pH at all times. This allows you to easily and quickly adjust the pH when needed – all you have to do is keep an eye on it and you'll be able to fix it before anything goes wrong.
Note: in order to avoid taking too long to adjust the pH in your water, we recommend writing down the original pH of your water and then writing down how much product was needed to get it to the right value. This will save plenty of time down the line.
Water with nutrients
Mineral pH adjusting products are generally made using the following ingredients:
Fill your tank or bottle, let the water sit for a few minutes and then measure the pH in the water using a pH meter. If needed, follow the instructions provided by the manufacturer of your pH Up or Down products. If there is no recommendation, add an extremely small amount to your water tank or bottle, dilute properly and let it sit before measuring it again. Repeat this process as many times as necessary until pH levels are as desired.