Each pack of Future Genetix contains 4 collectible seeds.
PINK PUNCH 2.0 is the rare Indica Pink 2.0 made from the delicious Predator Pink and infamous Starfighter F2 lineages. Mixing Pink 2.0 with our Purple Punch Berry Pheno. This bud has an amazingly gorgeous appearance, vivid pink undertones, and is coated with a super thick frosty blanket of purple crystal trichomes. Tart aromas of sweet berries, citrus, sour candy and Kush release from each purple bud. The flavor comes on smooth and sweet with a sour candy taste that's accentuated by fruity Strawberries on each exhale. The Pink 2.0 high comes soon after your first delicious exhale leaving you activated and aware.
If you chose to pick up in store, you will receive a pickup notification when your order is ready. Typically orders are ready the same day.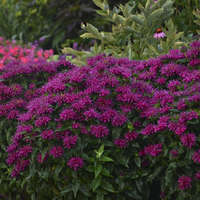 Water well when first planted, then keep damp to moist, but not soggy, until initial bud breaks. Do not let the soil dry out completely. Avoid overhead watering to prevent diseases. Avoid overwatering and wet foliage after flower bud initiation occurs.
Early Summer Late Summer Early Fall
Attracts Butterflies Attracts Hummingbirds Bee Friendly
Early to late spring
Delphinium
Full Sun (> 6 hrs. Direct Sun) Part Shade (4-6 hrs. Direct Sun)
Border Plant Cut Flower Cut Foliage Dried Flower Mass Planting Specimen Focal Point
Delphiniums thrive in the cooler climates of the north country, though they will grow as far south as zone 7. The New Millenium hybrids, however, tend to be more tolerant of heat and humidity. They grow best in rich, well-drained soil with a basic pH. If your soil is naturally acidic, adding lime will help to provide these conditions. They are also heavy feeders. The addition of compost or manure to the soil as well the use of granular fertilizer will result in healthier, stronger plants.
For best results grow under photoperiods of 12 hours or longer.
1.5-2.0 pour through method