Tasting of sweet berries and other fruits, Purple Haze marijuana is a psychedelic throwback to the plants heyday, a "feel-good" strain that boosts creativity, brings on the giggles, and, in general, let you feel more social. It's said that doctors tend to love this strain for its ability to regulate mood swings, giving patients a feeling of support without the heavy side-effects of prescription medication. Patients have also expressed success in turning to Purple Haze to treat stress, chronic pain, and fatigue.
Hendrix may have immortalized Purple Haze marijuana back in the 60s with his classic rock hit of the same name, but it wouldn't have taken much for this sativa-dominant hybrid to reach legendary status on its own – with up to 19% THC and a happy, relaxed high, Purple Haze is blast from the past for pot proponents looking to indulge in a little nostalgia with their pain relief.
This sativa strain is popular for a lot of good reasons. With a moderate to high THC level of about 19%, Purple Haze delivers a happy, relaxing high that tastes of sweet fruit. Feel your creativity soar as you giggle your way through your day off.
Description
One of the reasons Purple Haze feminized marijuana seeds may be so popular among the private gardening set is its relative ease of growth – even beginner gardeners with no marijuana growing experience can harvest upwards of 500 grams per plant when setting their seedlings up In a hydroponic system indoors. After eight to nine weeks of flowering, your buds will burst with vibrant lavender hues, ripe for the picking.
Lose and find yourself with one of the most infamous pot strains around – order Purple Haze feminized marijuana seeds now!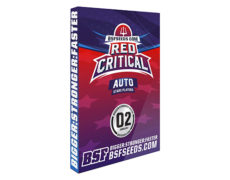 Have you purchased marijuana seeds online from Purple Haze varieties and don't know how to store them? It's very simple: you can keep them in their vacuum capsule at a temperature between 6 and 8ºC. If you want to take them out of their packaging, make sure that the place where you store them has relative humidity conditions between 20 and 30%.
It also has very high THC levels (around 20%), a fruity, sweet, blueberry and berry aroma and is very easy to grow, especially if you start with feminized auto flower seeds.
Also remember that you can choose between auto flower seeds, feminized seeds and fast growing weed seeds.
Mature weed seeds are brown to grey, may have lighter coloured zebra stripes or reticles on the entire surface and may be round or oval. Unripe cannabis seeds, on the other hand, may be green. Those that are not in perfect condition may have mould stains, cracks and other defects that should not be present in the seeds on sale at all.
Purple Haze autoflowering, feminized or fast growing weed seeds?
Purple Haze seeds are cannabis seeds that can give birth to plants with high THC content and Sativa-dominant genetics that are in great demand all over the world. The marijuana variety Purple Haze is very famous not only because it is mentioned in Jimi Hendrix's song of the same name, but also because of the fantastic purple shades of the smaller flowers and leaves.
But how best to store your Purple Haze collector's seeds?
If you live in a country where you can grow cannabis for personal or medical use (so not in most of Europe), then here are the directions you will need when choosing Purple Haze seeds:
PSYCHO XXL AUTOMIX
You can't recognize Purple Haze seeds at first glance: they are just like all other marijuana seeds!
It is essential to buy them from a trusted and licensed shop, such as Sensory Seeds: our online cannabis seed shop sells only BSF seed varieties, i.e. from one of the largest seed banks in the world, the Californian BSF Seeds.