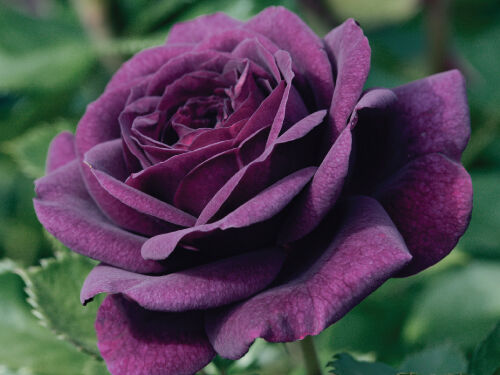 Fertilizer: When the roses are established fertilize them each spring, but the application of a well-rotted manure each spring works just as well.
Tips: Pruning is another necessary tactic to produce the best rose bushes. Pruning take place in the spring when leaf buds begin to appear. To prune, make a cut 1/4 inch above the leaf buds and remove any twig-like branches.
Shipping Schedule
Watering: Water roses weekly close to the soil and not overhead to prevent fungal diseases.
Harvesting: When cutting the roses, cut when the blooms are still formed and not completely open. Be careful of any thorns.
Our Seed Promise
"Agriculture and seeds" provide the basis upon which our lives depend. We must protect this foundation as a safe and genetically stable source for future generations. For the benefit of all farmers, gardeners and consumers who want an alternative, we pledge that we do not knowingly buy or sell genetically engineered seeds or plants.
Detailed information can be found in Etsy's Cookies & Similar Technologies Policy and our Privacy Policy.
Для показа рекламных объявлений Etsy по интересам используются технические решения сторонних компаний.
Required Cookies & Technologies
Some of the technologies we use are necessary for critical functions like security and site integrity, account authentication, security and privacy preferences, internal site usage and maintenance data, and to make the site work correctly for browsing and transactions.
Etsy uses cookies and similar technologies to give you a better experience, enabling things like:
Персонализированная реклама
Мы привлекаем к этому партнеров по маркетингу и рекламе (которые могут располагать собранной ими самими информацией). Отказ не означает прекращения демонстрации рекламы Etsy или изменений в алгоритмах персонализации Etsy, но может привести к тому, что реклама будет повторяться чаще и станет менее актуальной. Подробнее в нашей Политике в отношении файлов Cookie и схожих технологий.
Cold stratification is the process of exposing seeds to a temperature of approximately 35 degrees Fahrenheit. You can do this by placing them in your refrigerator. Store them by placing them inside of a folded paper towel that has been moistened with half-part purified (bottled) water and half-part bleach, then placing them in a zip-lock bag. Don't forget to mark the varieties if you are using more than one kind of rose. Keep them in the cold for 45 to 60 days. You can plant seeds immediately after stratification if there is no danger of a heavy frost. Use a mixture of 50 percent planting soil and 50 percent vermiculite, and place seeds a half-inch apart from each other. Use small, shallow trays as long as there is good drainage. Place them in direct sunlight, or use grow lights for 16 hours a day. Keep moist with regular watering. The third leaf that appears from the soil is the true rose leaf. After two or more leaves are visible, plant the seedling in its own pot. A 3-inch plastic pot will do. Make sure you have it in direct sun or are using grow lights. Help it along with half a teaspoon to 1 quart solution of Miracle Grow and water.
How to Grow?
1. Test the seeds before planting. Put the seeds in water and discard the seeds that float. Seeds that float may be hallow. The plump, heavier seeds that sink in the water have a better chance of survival.
2. Purchase a flat container for planting the seeds. This will need to fit into your refrigerator. Consult with your gardening center to choose the best flat for your needs.
3. Mix equal parts sand, soil and peat moss. Consult with your gardening center, as they may have a pre-made mixture that you can purchase. You will need enough to fill the flat.
4. Fill the flat with the sand, soil and peat moss mixture.
5. Plant each rose seed ¼-inch deep and space seeds 1 inch apart.
6. Place the flat in the refrigerator; the desired temperature will be about 40 degrees F. Keep in the refrigerator for about three months to germinate.
7. Remove the flat from the refrigerator and place in a sunny window, where the room temperature is between 65 to 70 degrees F. Water lightly. Do not overwater, and do not allow the soil to get overly dry. Transplant the heartiest of seedlings to the garden the following spring.
How Do I Germinate Rose Seeds?
Growing roses from seed is not the quickest or easiest way to propagate them. However, this method can provide more satisfaction than others when efforts pay off. There are many idiosyncrasies when it comes to different types of roses and what their needs are for growing. But there is a basic method to cultivate rose seeds and plant them successfully for future growth.
Purple Rose Seeds: Flowering Plants, Lawn & Garden. buy purple rose seeds at seedarea.