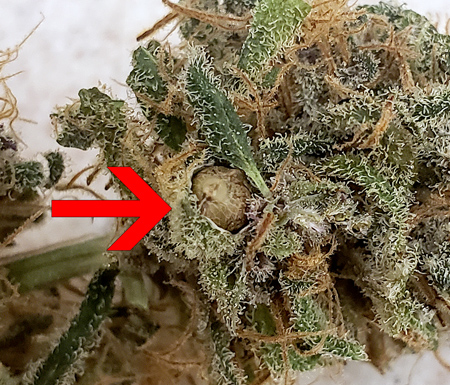 The biggest problem is that seeds often don't "breed true" to the buds that they came from. The resulting buds may end up nothing like the buds you found them in.
Sometimes you don't see the seeds until they fall out of your buds
If you're not sure what strains to get, here are a few recommended favorites. These strains produce excellent weed and are generally easy to grow. Click the links for more information.
Does it mean the weed is bad?
Seeds happen when pollen gets on the hairs (pistils) of buds as they're forming. In other words, seeds in weed are caused by pollination.
There's a seed in my cannabis bud! What does this mean? Is it good or bad?
What causes seeds in buds?
If you've found seeds in your buds, it happened while the plant was growing. Either the grower didn't identify and remove all the male plants before they released pollen, or a herm was involved that self-pollinated or pollinated other buds in the grow area.
Seeds in your buds aren't good or bad. They are simply the result of pollination while the buds were growing. A few seeds here and there won't make much difference in potency, though potency may be lower if the buds are very seedy.
Are you interested in growing high quality cannabis? Check out Grobo Solid.

Check out the difference between the bud grown by Grobo and what is on the market to purchase.
When you purchase your weed from a qualified vendor you'll have the opportunity to smell it, feel it and to walk away knowing that you didn't get a seedy deal. All of this will make your monetary investment well worth every dollar, as you will achieve the quantity and quality you are looking for.
I found 10+ seeds in my weed – These seeds will give you a 50/50 chance of female/male plants. Usually these seeds occur from male plant fertilization. If you have the time and knowledge, grow them! Make sure you look out for those nanners as you get into flowering. Nanners are male pollen sacks that look like little bananas!
Before You Buy

Male Pollen Sac

Nanner

In other words, it simply reflects the type of bud we all strive to get; seedless.
Saving the Seeds
Purchasing weed with no seeds in it will get you better quantity and quality for the money you invest. The highest quality and most potent form of weed is that with no seeds. This weed is called Sinsemilla .
The best way to avoid seedy weed is to grow your own. If that isn't possible, purchase from a qualified vendor and not just your friend's brother down the street. If you're purchasing from a reputable establishment online or offline you will be able to verify the quality beforehand. You can ask questions to figure out how well the plant was treated and you can avoid otherwise low quality weed.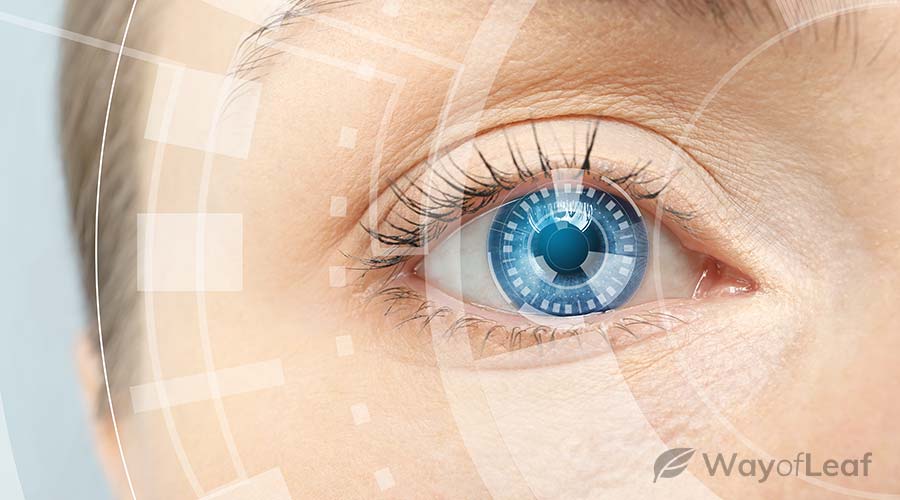 Sometimes, you can tell if a seed is good or bad just by looking at it. Here's how to spot a healthy seed:
For this test, you will need a cup, glass, or bowl of warm water. It should be quite warm, but not hot. It also works best with spring water or distilled water.
Method #1: The Sight Test
Sometimes, you can end up with 'bad' cannabis seeds that will cause problems later down the line. In some cases, these seeds just won't germinate. Although this won't ruin your entire crop, it is a waste of time and money, which can be frustrating.
You may not realize it, but the quality of your cannabis crop is, in part, determined before you have even begun. Seed quality is an enormous part of growing, so it's vital to source marijuana seeds from a reputable company.
Method #3: The Water Test
This method is a great way to check your seeds because it's low effort. You can also test multiple seeds at once, and it's really cheap and easy to do.