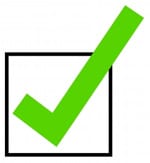 Here's a quick list of what you should do right now if you want to start growing cannabis at home:
4.) Germinate seeds – There are several effective germination methods. The most simple is simply to plant your seeds directly into the grow medium (mimic nature).
2.) Want more choices and flexibility? Order any strain you want. Though try to avoid "tall" strains if possible because they can become unruly indoors!
For your inline system to pull as strong as possible, your ducting will need to be as straight as possible. Every bend in your ducting system means that you'll lose a bit of strength, around 50%, which can reduce your carbon filter and end up stinking up your building as well as being quite bad for your plants, providing them with less fresh air than they need to successfully grow.
Before buying anything, the first thing you'll need to do is figure out where you're going to set it up. Are you using a full room, a wardrobe in your house, or a grow tent designed for cannabis growing? Depending on your chosen method, you'll have to spend more or less money.
In order to know what type of filter you'll need, you'll first need to know what inline fan and air filtration system you need. We did this earlier, so let's skip to it; we know that the 1.2×1.2x2m grow tents need a 468 m3/h fan. Now, all you have to do is find an odor filter with the same sized opening and slightly stronger.
Most thermos-hygrometers also keep a record of the highest and lowest of both readings, so you'll know if something is wrong when it comes to your plants' night cycle. This makes it much easier to know exactly what it is that your plants need in as far as their environment.
Heat:
Extraction fans are essential when growing cannabis indoors for two reasons. The first reason is that your plants need fresh air; they can't sit in the same air for too long. All plants need certain levels of CO2 and Oxygen, which they use for different processes depending on the time of day (if it's daylight or nighttime). The second reason is that if you don't have an extraction fan, heat will build up in your grow room which is disastrous.
LEC lighting:
If you're going to be growing cannabis in a 1.2×1.2x2m grow tent, you'll need to use this equation:
Materials needed to grow cannabis indoors | The Shopping List
This calculation is done by taking into account the temperature outside your grow room and your lamp strength. In this example, the temperature is 20° and the lighting system is 600w:
HPS lighting: