Sweet
Earthy
Pungent
Woody
Pine
Oleg from Viranşehir
Read what other people has to say about Silverback Gorilla seeds.
Silverback Gorilla effects
Unfortunatly, there are no offers available to buy Silverback Gorilla seeds. Do you know a seedshop selling Silverback Gorilla seeds? Send us a message and we will add the offer as soon as possible.
Read the Silverback Gorilla seed specifications in the table below. The values may vary between the different seedbanks where you can buy Silverback Gorilla seeds.
Most helpfull
Silverback Gorilla is an mainly indica strain with a THC level of 24 percent. The CBD level of this strain is low. Silverback Gorilla is abbreviated as Sig with a variety of 30% sativa and 70% sativa. Silverback Gorilla will grow into a beautiful cannabis plant with a fine return in harvest. It is not hard to grow these Silverback Gorilla seeds, you keep an eye on this plant will it grows, the flowering period is pretty average.
Is it good to know what the flavor of Silverback Gorilla is before you buy Silverback Gorilla seeds online. It said Silverback Gorilla tastes mostly like: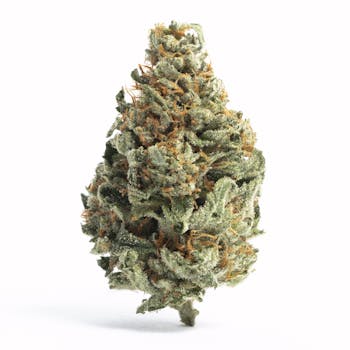 Shop Silverback Gorilla products near you
117 people told us about effects:
Silverback Gorilla potency is higher THC than average.
Ready to try this strain?
This info is sourced from our readers and is not a substitute for professional medical advice. Seek the advice of a health professional before using cannabis for a medical condition.
Buy Silverback Gorilla weed near you
For recreational users, this is highly appreciated for a complex "bouquet" with many nuances. Sweet, citric with hints of lemon and traces of moist earth. A real delicacy for palates looking for something unique and different.
Not too long ago in the USA, a variety began to become popular. The main reason that caught the attention of many was the large amount of resin that is produced. It even got to stick to manicure scissors. It was christened Gorilla Glue # 4. This wonder was born from the union of 3 genetics: Chemb Sister x Chocolate Diesel x Sour Dubb, and was only available in clone form.
In medical dispensaries in the United States, where it became famous, it was sought after for its therapeutic and medical effect. The use of it was recommended to help in cases of insomnia, muscle aches, strokes, whet the appetite or against nausea produced by chemotherapies.
Gorilla SilverBack is a variety that, in addition to the production of resins, has a strong effect considered mainly physical, although its sativa side is also noticeable.
Cultivation:
The cultivation of Gorilla SilverBack seeds is not complicated at all, nor does it take a lot of experience to obtain good specimens. In indoor crops, it has a cycle of about 65 days in the flowering phase while in outdoor crops, depending on the time of sowing. The XL size specimens will be observed with a production in which quality is more important than quantity. Despite everything, due to the good vigor with which the plants grow, the harvests will be very worthy and of a product that will not leave anyone indifferent.