Then it hit me: In my haste to marry the nostalgic farm-to-table experiences of my Vermont childhood to my love of weed, I'd forgotten the part about not forming an emotional bond and had done exactly that. Even worse, I'd given her a name and imagined a personality for her. By naming her Diana Prince, I'd become less of an urban herb farmer about to get his buzz on and more like the Titan Kronos of Greek mythology about to swallow his offspring.
I planted my first seed on Oct. 19, 2020, opting for an easy-to-grow strain called Lowryder. Considered one of the first autoflowering strains of marijuana — meaning the plant flowers after a set period of time instead of taking its cue from seasonal light changes — Lowryder is a cross of Cannabis ruderalis, 'Northern Lights No. 2′ and 'William's Wonder' that yields a compact, indica-heavy plant. Based on the grow guide included in my kit, my plant would be ready to harvest just before Christmas. In a nod to the holiday season timetable, when the first green sprout popped out of the soil a few days later, I nicknamed her Mariah in honor of the chanteuse whose 1994 album "Merry Christmas" seems to flower like clockwork year after year.
Fast-forward two months and, instead of the towering THC-laced tannenbaum I was hoping for, I was headed into Christmas week with a seedling — all of 5 inches tall — curving out of its pot at a 45-degree angle. Since A Pot for Pot purchases include growing consults via email, I sent off a few photos and a plea for help. A few days later, I heard back from an upbeat consultant named Taylor who wrote: "Thanks for reaching out! What a cute little plant!" Then came the bad news: Based on the photos I'd sent and the timetable I'd described, Mariah wasn't going to get much bigger. Taylor's theory was that I had probably waited too long to transplant Mariah from her seedling cup to her 5-gallon fabric pot, unintentionally creating bonsai bud in the process. But the silver lining, as Taylor pointed out, was that because of her stunted size, there would be more than enough nutrients in the soil mix to support a second attempt in that same pot.
Mother-son pot entrepreneurs? Vape pens that match your track pants? We have questions.
That's why, when faced with midpandemic boredom, in a state where it's legal to grow (under California law, anyone 21 and older can grow up to six plants for recreational use) and with an unused everything-but-the-seeds kit from A Pot for Pot (purchased while researching The Times' 2020 holiday cannabis gift guide) lurking in the corner of my home office, I decided to connect with my roots by trying to get a pot plant to put down the same. By following the process from start to finish, I reasoned, I'd be able to better appreciate how those dried little nuggets of instant staycation get from the soil to the dispensary shelf.
And there's one last tiny hitch in the homegrown giddyap — and one that's of particular importance in a city like L.A. where most of us live cheek by jowl: any plants you're growing must be in a locked space that is not visible to the public.
On May 8, I hacked the branches from the stalk and felt a sharp pang of sadness. After that came a flurry of activities that included drying the branches upside down (using coat hangers, binder clips and a rolling clothes rack), then trimming the buds and finally curing them in an airtight container. (Final yield at this point: 26 grams — just short of an ounce.) According to Taylor's email, it's this last part — the curing — that brings out flavor, eliminates the chlorophyll and makes for a smoother smoke. The recommendation was to cure the herb two to eight weeks. Taylor noted that some folks prefer the go-slow approach and will cure their bud for up to six months.
In early July, the curing phase of Operation Ganja Green Thumb hit Week 8. From the beginning of this botanical adventure, this was the moment I'd been thinking about and waiting for, with visions of sticky bud dancing in my head. Now was the time to literally taste the fruits of my labor, to consume something I'd planted and watched grow to maturity. This was the culmination of my very first seed-to-sesh journey, a chance to bring the lessons of my growing-up years and my enthusiasm for cannabis full circle all at once. The time had finally arrived, and, even without fear of legal retribution, I found myself reticent to pack a pipe or roll a joint and take a taste of my own medicine.
I knew these folks would be out there, somewhere, just as I was, hopping on the quarantine gardening train for some of the same reasons — and no doubt some different ones. Some would be planting their own pot to do an end run around corporate cannabis (which, with each passing day, looks more and more like Big Pharma and Big Tobacco). Others would pursue pot parenthood to save money (buying weed in L.A. — legally — includes taxes that increase the cost of THC-containing products by more than a third) or to stick a green thumb squarely in the eye of Johnny Law as a kind of cosmically satisfying payback for decades of cannabis prohibition. (Growing your own is legal in the Golden State, but it remains illegal under federal law.)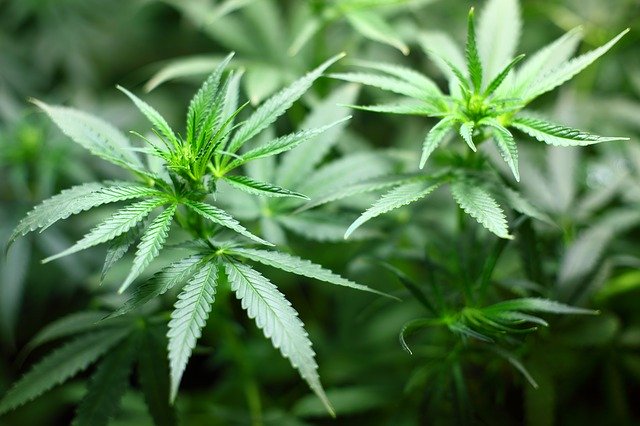 The quality of your plant depends on your knowledge of the cannabis growth stages and the lifecycle of your plants.
2. Seedling Stage
Cannabis growth is made up of a series of stages that plants undergo during their lifecycle. Each stage during the cannabis cultivation process requires its own unique demands, including different levels of light, water, and nutrients.
1. Germinating Seeds
Female: Two pistils (the pistil contains the reproductive parts of a flower) will be growing on the buds (flowers grow above these leaves, one cluster on each side).