Is it good to know what the flavor of Sour Cream is before you buy Sour Cream seeds online. It said Sour Cream tastes mostly like:
About Sour Cream seeds
Sour Cream Regular Seeds
Sour Cream flavors
We have listed all seedshops where you can buy Sour Cream cannabis seeds. Compare prices and offers before you buy Sour Cream seeds and get yourself the best deal available.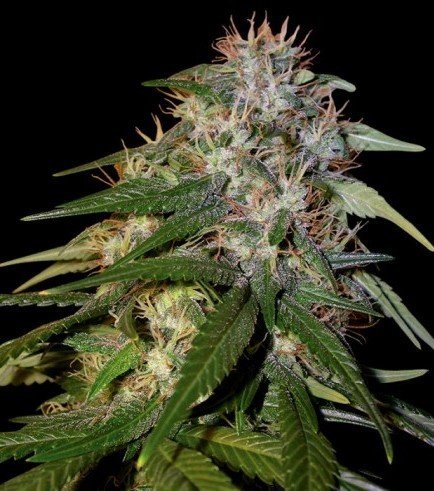 E-mail address of your friend * :
Sour Cream has the gigantic yields and Haze flavour of G13 Haze, mixed with the sour tang of a world class Sour Diesel. It leaves you with a sativa dominant beauty packing a skyrocketing high. She has a flowering time of 10 weeks and can produce yields of up to 600g/m² for your time and effort. Everyone wants a bit of Haze 'n Sour creaminess!
Name of your friend * :
Send to a friend
The story goes that Sour Diesel originated from Chemdog 91', which got pollinated by accident by Massachusets Super Skunk. Definitely a "happy accident". Sour Diesel originated in New York, and spread across the globe, reaching many smoke circles.
Whether in a cheesecake, delicious dip, or spliff, Sour Cream delivers a perfectly creamy texture. DNA Genetics decided to generate a hybrid from Sour Diesel Heirloom and G13 Haze, which resulted in the splendid Sour Cream.
Sour Cream: DNA Genetics' creamy ganja is all you need
After all the aforementioned strains were mixed by DNA Genetics, Sour Cream came to light. With a blanket of crystals and high THC-levels, this cultivar sure looks creamy. The genetics are 70% sativa dominant, which is perfect for thrill seekers. If you wish to go to a concert, have existential conversations with your mates or simply need to get energized, Sour Cream is the answer.
Sour Cream (DNA Genetics)