Essentially this is the easiest sourdough loaf to make. No kneading, stretching or folding. It's important however to use a starter that has recently been refreshed, so it's really active. I don't use a leaven for this loaf, I just increase my maintenance starter.
Rugbrød, this seeded-sourdough loaf is a staple of Danish cuisine, served at lunch and celebrations such as Christmas and Easter. It is a dense and long-lasting loaf, with malty and slightly sour notes, with a ragged crust and moist but textured crumb. It is just perfect for open sandwiches. The huge advantage of this bread is that it stays fresh for days, the reason being it contains so much water. Not only that it's lovely toasted too.
Danish Sourdough Rye Rugbrød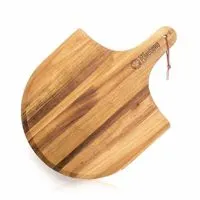 @Patricia Swanson, I baked mine in similar fashion, but kept it going until it was 170°F and then removed the lid and took it to 190°F. I just disregarded the cooking time in the recipe and went by bread temp.
Just served this bread warm from the oven to hubby for breakfast…..rave reviews from my strongest critic! Perfect crunch to crust, middle soft, without an overpowering eye taste. Baked 2 loaves in my baguette pan……a little small, would go back to boule next time.
Yes, you can bake it the same day. The long cool rise in the fridge does nice things for the taste. Also, it allows me to have fresh bread by lunch time.
I made this dough/bread for the first time last night and today. I had some nice ripe starter and wanted a rye recipe. The dough mixed nicely in my new 8qt. Kitchenaid. I stashed it in the frige for the night. When I got it out this morning, I was very pleased at how nicely the dough looked. There were obvious bubbles. I shaped the dough into a boule' so that I could bake it in a Dutch oven. At about 1.5 hours, I watched it carefully. Another 30 minutes and it didn't expand anymore. I had the Dutch oven in the oven heating. When it was ready, I transferred the dough into the pot with the parchment paper. I did the baking per the recipe. At the point of putting it back in the over outside the pot, I checked the temperature. It was only 177F. I was shocked. The crust was very brown. So, I turned off the oven and left the loaf in the oven for 15 more minutes. At that point, the loaf was about 185F/ and there was raw dough on the thermometer. So, I took it out of the oven and let it cool for two hours. I then cut it in half through the middle. There was obvious under baked dough in the middle. So, I turned the oven back on to 300F and put the two halves onto the rack for 10 minutes. At that point, I felt that they were baked enough. After they were totally cool about 5 hours later, I sliced one of the halves. It did seem fully baked then. So, what did I do wrong? My Dutch oven was a 4 quart. The boule' fit nicely in it. It didn't expand to fully fill the pot. I thought maybe I should have used the 7 quart Dutch oven that I have. The taste is wonderful, the crust very "crusty." Any advise will be appreciated.
Instructions
Wednesday 5th of January 2022
As an Amazon Associate and member of other affiliate programs, I earn from qualifying purchases.
Since you've got your starter fed, peruse the entire list of My Best Sourdough Recipes. Have fun!
Recommended Products
I know you hate to throw away that sourdough discard. Check out these recipes that use sourdough discard.
Friday 30th of July 2021