Originally found in a single pack of Space Queen the smaller version wasn't used to create the original F2 due to size. Over time the female clone tagged Tiny Bomb has gone on to become very sought after. We finally returned to the lab and over created this incredibly resinous strain in seed form.
Here you can find all info about Space Bomb from SubCool's The Dank. If you are searching for information about Space Bomb from SubCool's The Dank, check out our Basic Infos, Shop-Finder and Price Comparison, Lineage / Genealogy or Hybrids / Crossbreeds for this cannabis variety here at this page and follow the links to get even more information – or list all Space Bomb Strains (±2) to find a different version. If you have any personal experiences with growing or consuming this cannabis variety, please use the upload links to add them to the database!
F2 Recreation of one of the best tasting strains using a year to select parents
SubCools Space Bomb Description
After 4 years we are finally releasing my favorite plant in seed form.
Phenotypes: Medium variation. Leaning from C99 to Romulan
Height: Thin and lanky unless topped
Yield: Medium
Best Way to Grow: Needs canopy management like Scrog or lots of support stakes
Harvest Window: 50-60 days
High type: Speedy, trippy, intense, paranoid , motivating, pain relief
Taste: like sour semi rotting fruit or mangos like sour candy Genetics: Space Queen F2
Sativa/Indica: 70/30
Basic / Breeders Info
Space Bomb is a mostly sativa variety from SubCool and can be cultivated indoors (where the plants will need a flowering time of ±55 days ) and outdoors . SubCools Space Bomb is a THC dominant variety and is/was never available as feminized seeds.
Space Bomb from SubCool's The Dank is available only as regular seeds. Feminized seeds are not available at the moment. In 2 seedbanks, we found 4 offers between EUR 46.75 for 5 regular seeds and EUR 118.44 for 10 regular seeds. If you are looking to buy Space Bomb Cannabis Seeds from SubCool's The Dank somewhere – have a look to our Space Bomb Price Comparison page with all current offers from all the connected seedbanks and shops – or visit one of the following tested, trustworthy and recommended seed-shops directly to check out their current Space Bomb offers: Oaseeds and Cannapot Hanfshop.

Sweet
Berry
Flowery
Earthy
Spicy/Herbal
The Space Bomb has Sweet, Berry, Flowery, Earthy and Spicy/Herbal flavors while the effects of space bomb are reported as giggly, relaxed, happy, uplifted and euphoric.Space Bomb seeds are available to buy in 25 seedshops online, compare the offers and find the best deal before you order your Space Bomb seeds.
Is it good to know what the flavor of Space Bomb is before you buy Space Bomb seeds online. It said Space Bomb tastes mostly like:
You want to buy Space Bomb seeds? Get yourself informed about the effects of the Space Bomb strain. Space Bomb is known for the following effects:
Space Bomb effects
Buy Space Bomb seeds online with Seedsbay. Here you will find detailed information on the Space Bomb cannabis seeds, from specifications and reviews to flavors and effects. We have listed every seedshop where you can buy Space Bomb seeds along their offers. Compare prices on Space Bomb seeds and get the best deal for yourself!
Buy Space Bomb seeds
Space Bomb is a hybrid strain and has a level of 14% THC. The CBD level of this strain is low. Space Bomb is related to the Space Queen strain with an average of 60% sativa and 40% sativa. When you grow Space Bomb seeds you will get a tall plant with a fine return in harvest. It is not hard to grow these Space Bomb seeds, you keep an eye on this plant will it grows, It takes just 50 days of flowering before the crops are ready.
Space Bomb flavors
Read the Space Bomb seed specifications in the table below. The values may vary between the different seedbanks where you can buy Space Bomb seeds.
Buy Space Bomb seeds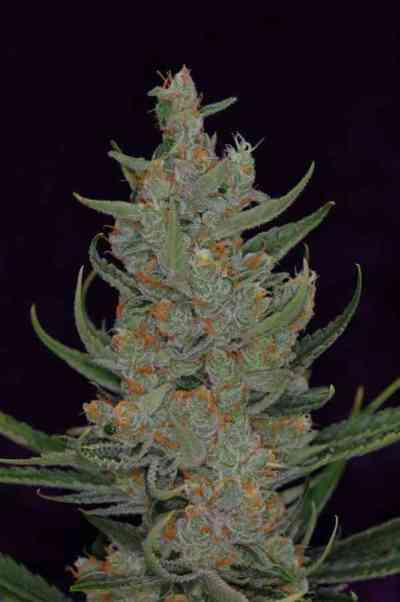 Space Bomb strain
Space Bomb Seed > TGA Subcool Seeds
Item currently not available. Please let me know when the product is available again:
Regular Marijuana Seeds | Hybrid | THC content 10-15% | High yield
Characteristics