Equip Yourself With The Best Gear To Ensure Best Yields
Table Of Contents (show/hide)
As with everything hardware-related, a premium marijuana growing cabinet will have a high-quality, super-fine micromesh that will allow airflow while keeping all uninvited guests out.
A quality set of accessories
A good specs sheet is enough for a seasoned weed grower, but if you're just wandering into the world of weed growing, read on for the detailed reviews of these indoor stealth grow boxes for marijuana.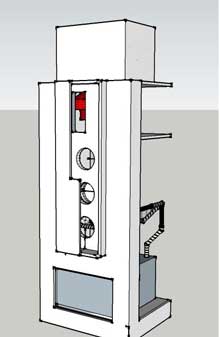 Sirius: Google SketchUp can be pretty tough to use without training, especially if you've never used it and you just want to design one thing. Rest assured: some paper, a pencil, a little math, and careful planning will work just as well!
The day I got a recommendation for medicinal Cannabis was a relief. This was followed by the knowledge and urgency that I needed to get some plants in the ground immediately.
The first thing to deal with was the Intake and exhaust – a clean environment and fresh air for my plants.
Living up to its name, the Stealth Box only occupies a small footprint of 20 inches for its length and width and emits zero odors.
The Stealth Box is well-built too. It has been tested against risks of flooding and fire, making it a safe addition to your home.
If you find a price lower than ours, we'll match it! Learn more.
Stealth Box Organic Grow Box
Each Stealth Box comes with a one-year warranty.
You get everything you need to jumpstart your cannabis garden. Aside from the hardware to create a conducive environment for growing, each Stealth Box you buy also comes with soil, plant nutrients, seeds, and other gardening tools to start planting.
Remarkable Yields
Designed with a capacity of four plants, the Stealth Box lets you go from seed to harvest in 10 – 12 weeks with yields of 2 to 7 ounces.
During checkout, select />as your preferred payment method.
Select how many months you'd like to split the payments over; 2, 3, 4, 5, or 6.
Your credit card will be authorized for the entire amount of your order, but only charged for the 1st month's instalment.
For example: a $2,400 order using a 6 month instalment plan would be charged $400 on the day the order ships, $400 each following month for the remaining 5 months.