The best way to keep weeds from growing up through raised beds is to stop them at the bottom. Before construction begins on the bed, the soil underneath can be treated by a process called soil solarization, which heats soil to a point where many pathogens and weed seeds are destroyed. To solarize soil, cover the bed area with a sheet of heavy, clear plastic, weighted to keep it from blowing away. Keep the plastic in place for at least two months during the hottest part of summer, before removing it to build the bed.
If soil solarization is not a viable strategy, it is still possible to stop weeds before they grow. Before filling a raised bed with soil, line the bottom with landscape fabric, which you can buy at nurseries and garden centers. The fabric is long-lasting and porous, allowing water to pass through while stopping weeds from growing up through it. Though the fabric may be pierced by over-enthusiastic digging, and will eventually break down, it should deter weeds for several years. Though not as long-lasting, newspaper, overlapped and laid several layers thick, can also line the raised bed's bottom.
Soil Solarization
If the bottom of the bed was not lined with a weed barrier, or if the barrier has begun to degrade, weeds can be stopped from the top as well. Landscape fabric or newspaper layers can be used between rows of edible or ornamental crops. The layers can be covered with organic mulch, if you wish. Alternately, organic mulch alone, spread to a depth of 2 to 3 inches around plants and between rows, will deter many weeds, as well as helping conserve soil moisture.
Weed Barriers
Raised bed gardening is a way to make it easier to reach garden beds, overcome poor soil and provide maximum yields of food crops in minimal space. The beds may be raised as little as 6 to 8 inches or as much as several feet, but elevation alone cannot prevent weed seeds from finding their way in. Weeds sometimes work their way up from underlying soil, but may also land on the bed, borne by wind or other means.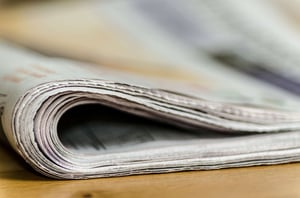 Your grandmother may have shared this way to prevent weeds, but it's not a long-term solution.
Newspaper as Weed Barrier
The fabric goes down right on top of your topsoil.
Pre-emergent Weed Killer
Good old-fashioned pulling weeds gives you instant results, Rubert says.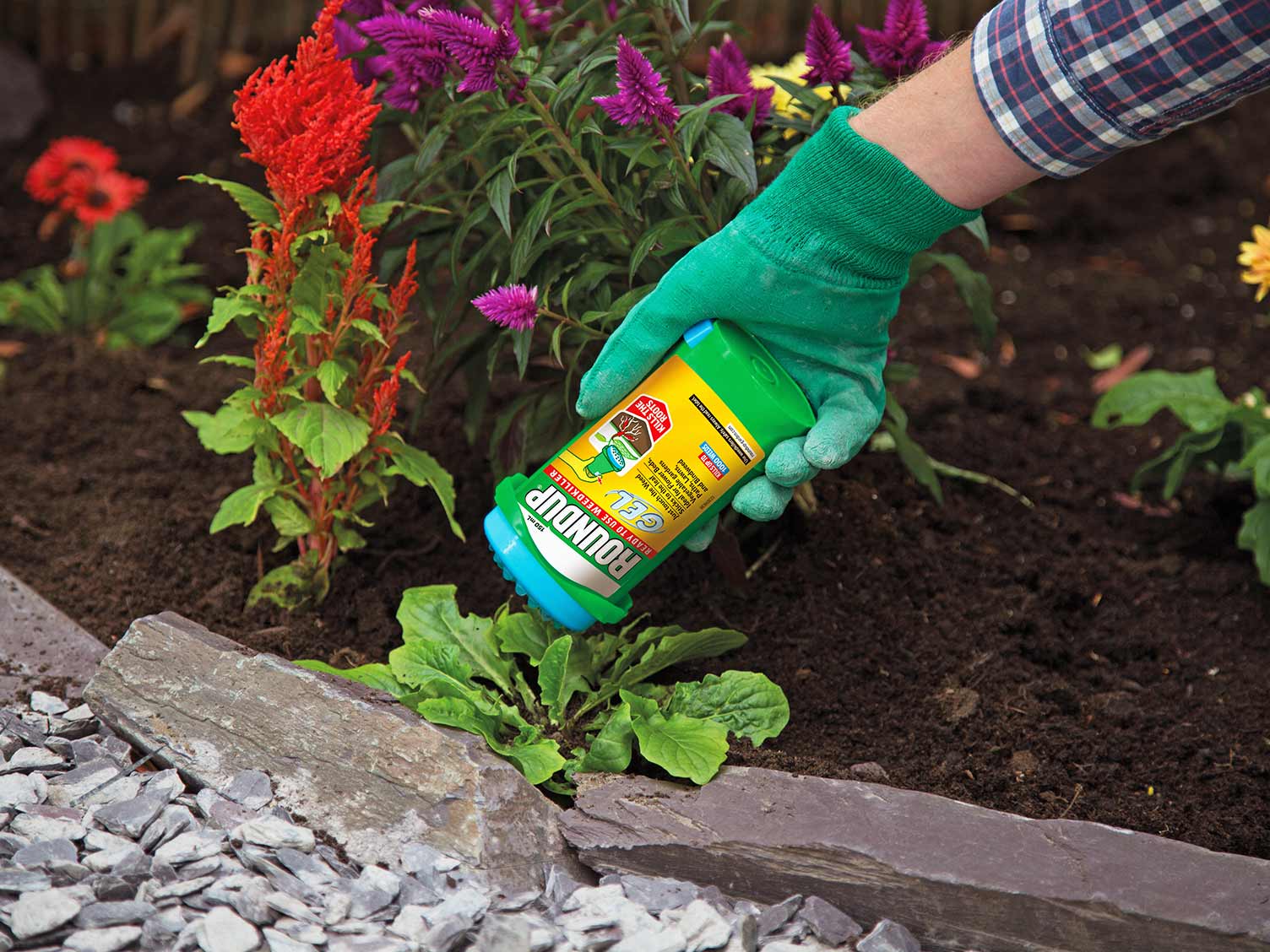 Using Roundup Gel in just one hand, and at the click of a button, you can release the precise amount of gel needed to target the weeds without risk to other nearby plants. So, for crowded borders where you want to protect your beautiful plants, this product is the perfect choice.
The gel formulation sticks to the weed leaf and stays there, so there's no dripping or running off onto the soil or surrounding plants. Simply click the button and apply all the gel that appears across the weeds leaves, then in the following days you will start to see the weed die off – Simple!
2. Use a gel weedkiller such as Roundup Gel
1 click per annual weed, 2 clicks per perennial weed.
Breaking up the roots of perennial weeds, like couch, ground elder and bindweed, leaves behind small pieces that can quickly grow into a new plant.
1. Mulch your flower bed
Leave weeds 7 days before digging or soil cultivation, for the weedkiller to move to the root. Best used in spring and summer.