Trending
NOW
You May Also Like
Trending
NOW
SEED CLEARANCE SALE Trending
NOW
Marigolds, or Tagetes are versatile, easy to grow and easy to care for. They enjoy full sun and grow well in both dry or moist soils. Their hardiness adds to their appeals as bedding plants and container plants.
How to Grow Marigolds from Seed
Sometimes Calendulas are called 'Pot Marigolds' but they are not related to the Tagetes that most people know as marigolds.
Sow Marigold seeds from February to March in trays or pots filled with damp potting mix. Cover the seeds with a thin layer of vermiculite and cover the pot or tray with plastic to maintain moisture levels. Place the tray in a warm spot. 65-70F is ideal, and germination should occur within 7 to 10 days.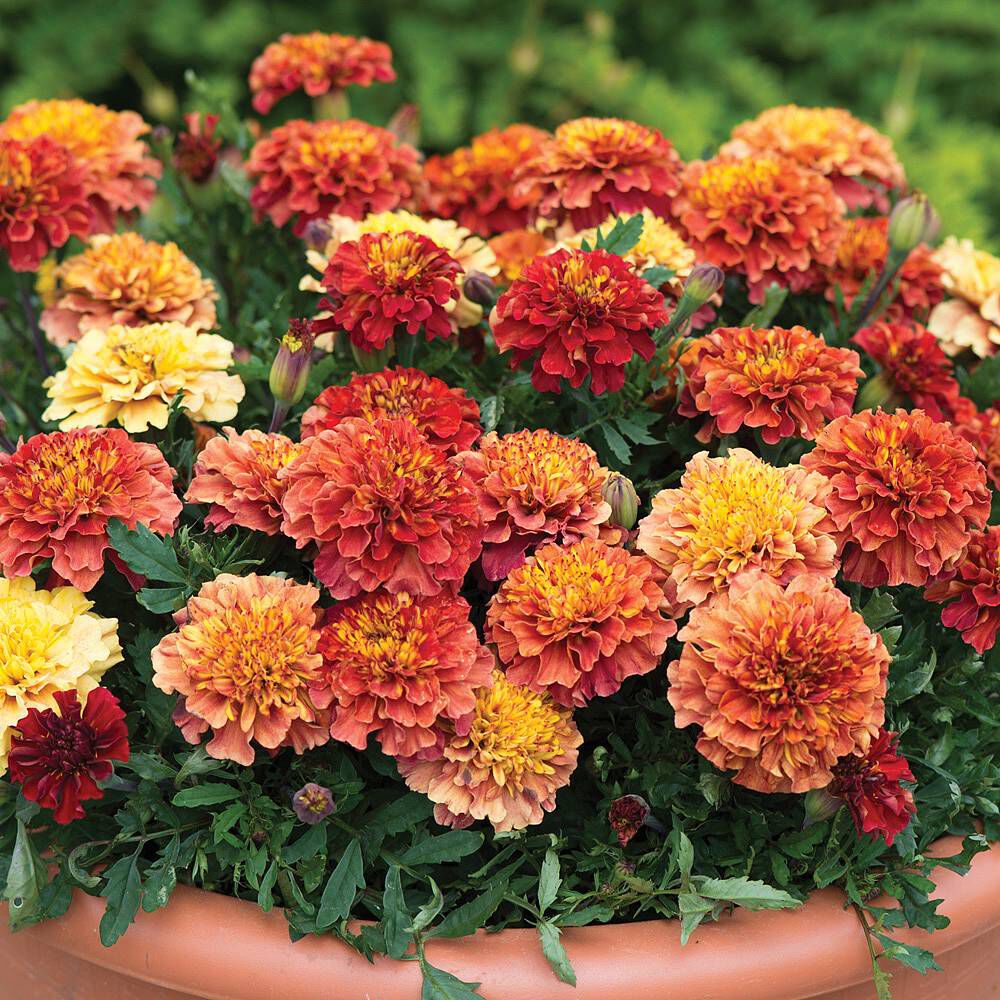 Marigolds are popular, long-lasting and brilliantly colored flowers. Marigolds are commonly grown as annuals, but some varieties are perennials.
Shipping Schedule
Fertilizer: Feed Marigolds with a slow-release 11-40-6 granular fertilizer. Be careful not to overfeed the Marigolds, as too much fertilizer will increase leaf production and decrease bloom production.
Our Seed Promise
Harvesting: Harvest Marigolds for cut flowers in the early morning when the blooms are just beginning to open. Set the freshly cut stems in a vase with warm water.