Strawberry Blue can be cultivated indoors as well as outdoors. Indoor flowering will take between 60 – 70 days yielding between 350 – 450 gr/m 2 . This is a good strain for SCRoG and other training techniques. Outdoor-grown plants will be ready to harvest in the first half of October in the northern hemisphere producing between 350 – 500 gr/plant.
Strawberry Blue is a sativa-dominant strain that was bred from Strawberry and a new Blue line that World of Seeds' breeders have been refining. Strawberry is a strain that was originally bred in Switzerland.
The flavour of this interesting hybrid strain is sweet with strawberry notes. THC production is high at 20% with low CBD. The effect is cerebral, euphoric and very comfortable and relaxing at the same time.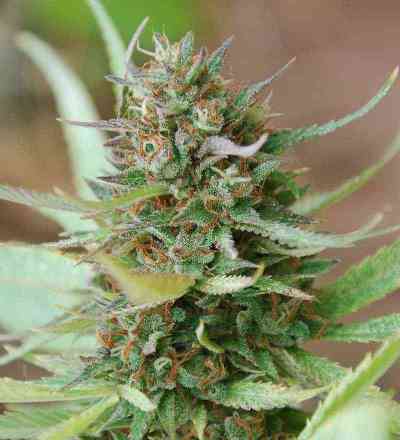 Strawberry Blue strain
Strawberry Blue Seed > World of Seeds
Item currently not available. Please let me know when the product is available again:
Feminized Marijuana Seeds | Sativa | THC content 15-20% | High yield
Characteristics