Strawberry Widow is a unknown variety from unknown origin and can be cultivated indoors and outdoors . .
Here you can find all info about the unknown / legendary cannabis variety Strawberry Widow. If you are searching for information about the unknown / legendary Strawberry Widow, check out our Basic Infos, Lineage / Genealogy or Hybrids / Crossbreeds for this cannabis variety here at this page and follow the links to get even more information. If you have any personal experiences with growing or consuming this cannabis variety, please use the upload links to add them to the database!
Genetics: Strawberry blue widow ( strawberry blue x pre 95 alaskan white widow by BA Shawman) x sour alien by DR HAZEYBRAINS) x blueberry widow (pre 98 dj short blueberry x pre 95 Alaskan white widow by BA Shawman )
Basic Strain Info
an unknown / legendary cannabis strain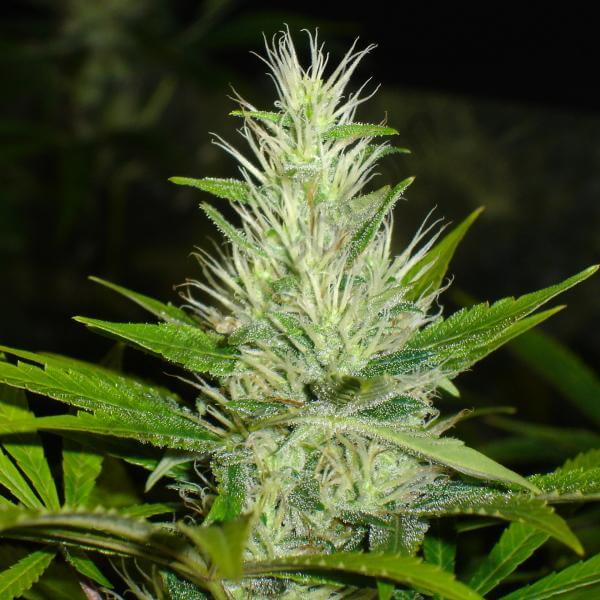 Malakoff by Medical Seeds is a mostly Sativa strain which combines two legendary ppalnts, Strawberry Haze and White Widow.
It is highly resistant to mould infections, thus being suitable for outdoor crops in humid climates.
Malakoff's flavour is unique, a subtle blend of acid and strawberry-creamy notes. The effect is motivating and uplifting, ideal to improve mood.
Flowering Indoor
8-9 weeks flowering time with a yield up to 800 g/m 2 (with 1000W HPS).
Quality/Type of High
Mild, complex, body-like at first, then more cerebral and social.
Scent (unburned)
Fruity, sweet, almost creamy.
What the dried bud/crumbled bud looks like
Irregular shaped, medium density, small calyx and very dense resin.
Speed of High Onset
Creeper.