When it comes to The Hog, we recommend taking your time. Enjoy the smoke slowly and responsibly. With such wide-ranging THC levels, you never know how The Hog will present itself in your mind and body. The Hog experience is said to be a trippy one that's best enjoyed in the evening from your couch. This is not an active strain. It provides a deep body buzz that may make you want to stretch and yawn.
Little is known about The Hog marijuana strain. Originally harvested in Amsterdam, The Hog marijuana seeds remain one of the most mysterious selections from our entire online collection. What we do know about this strain, however, is that it's a potent indica-sativa hybrid. It's predicted that The Hog's THC content comes out at around 16-23%, so it can be hard to measure just how hard this hybrid will hit you.
Little is known about The Hog marijuana seeds. Said to be a potent indica-sativa hybrid, this strain is believed to be trippy and psychedellic. It's best enjoyed on the couch where you can stimulate your senses with a movie.
Because of its trippy effects, The Hog may best be accompanied by a movie or soundtrack — something to stimulate your mind and senses. The Hog also brings on sensations of euphoria, a happy mood, and a stress-free experience. The Hog strain is a three-way cross between Marr-i-Sharif, Hindu Kush, and Afghani. It's easy to grow indoors and reaches an average height of 4.5 feet.
Description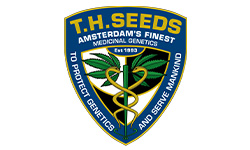 (approx 1-3 working days)
Heavier orders over 2kg
This is a comercial growers dream. Very easy to grow and a huge yield. The Tennesse HOG meets the Basque Country Critical Mass. Due to the huge buds make sure the room is well ventilated and if grown outdoors kept out of the heavy late season rain falls.